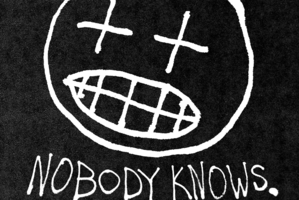 Those who discovered the extraordinary Beal on last year's debut Acousmatic Sorcery - a weird, literate concoction of clanking Tom Waits, boho poetics, soul 'n' gospel balladry and alt-folk filtered through a back-story of depression and itinerancy - may be surprised by this.
That previous collection was pulled together from home demos; this is him in a studio and revealing himself quite the soul singer (but with a contemporary perspective holding it earthbound).
And that gospel hinted at previously now comes to the fore. In places here, Beal sounds closer to late 60s Temptations (as scripted by Amiri Baraka) than Waits, but the narrator/character named Nobody goes to dark places (the atmospheric Everything Unwinds).
However, there's some dignified optimism of the kind Springsteen often touches, and Beal unveils some Boss-like vocal strength on the bigger ballads (Burning Bridges). From soul-blues (the salty Too Dry to Cry) through the powerful Ain't Got No Love, this is strident but often heartbreaking stuff.
Certainly he's ironed out some idiosyncrasies of that debut, but he remains a well-versed, emotional, compelling poet of the street and sensitivity, and on that rare fault-line of neo-soul and outsider alt-rock. Essential listening.
Stars: 4.5/5
Verdict: The outsider coming closer to the inside
Click here to buy Nobody Knows by Willis Earl Beal.
Follow @nzherald_ent on Twitter for all the latest entertainment news.
- TimeOut / elsewhere.co.nz