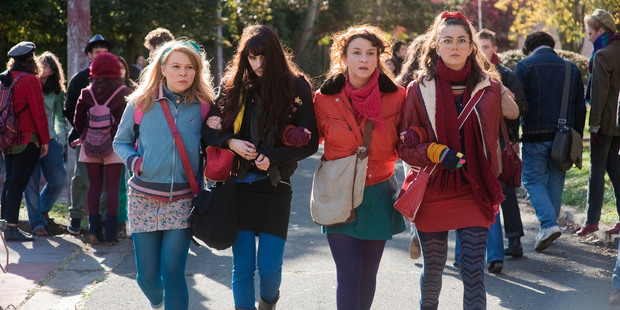 Escaping from the French Film Festival on to general release, this whimsical comedy rests on the talents of Noemie Lvovsky: its scriptwriter, director and lead actress. Her character Camille, 40, isn't getting any acting roles, is getting a divorce and getting drunk every day. At a New Year's party with her old school friends, she breaks out her teenage dance moves, passes out, and wakes up in the body of her nearly 16-year-old self in 1985. Camille adjusts to time travel remarkably quickly. Although she finds lots of time for her mother, who will die shortly, she finds it hard to avoid future husband Eric (Samir Guesmi), even though she knows he'll eventually leave her for a younger model. Essentially, this film poses the same question as 1986's Peggy Sue Got Married: if you could rewind time, would you change anything, especially those things that turn out badly? We know what Back to the Future's Doc would advise. Camille Rewinds isn't really taking us anywhere, let alone anywhere new, and at times it feels stuck in first gear. At the same time, it's an occasionally amusing and mildly diverting movie.
Stars: 3/5
Cast: Noémie Lvovsky, Samir Guesmi, Judith Chemla
Directors: Noémie Lvovsky
Rating: M
Running time: 90 mins
Camille Rewinds is out now.