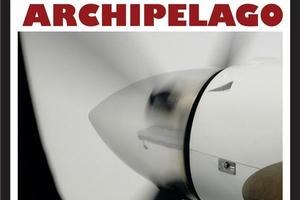 For over a decade Wellington's Yates put her energy into setting words by James K Baxter, Hone Tuwhare and Witi Ihimaera to music by all-star casts, but managed only two albums of her own, the last being the somewhat spare Beggar's Choice five years ago.
Here, however, across 12 originals, she invites in strings, flute and piano, embraces electronic touches from multi-instrumentalist and co-producer Gil Eva Craig, and has guests Jeff Henderson (sax), Darren Mathiassen (from Shapeshifter, on percussion), Tom Callwood (Phoenix Foundation, double bass) and Greg Johnson (trumpet).
Craig brings light electro-funk (Think It Through) and the remix of Yates' Mad off Tuwhare.
All this adds musical texture and colour to her understated, crafted songs which invite the word "sophisticated" on the gently swinging, beautifully arranged Falling Down and pastoral folk of Surely the Sun, but which also gets tough-minded (Stains on Your Heart).
This is thoughtfully adult (Before the Blue Begins is about after the kids are in bed, the ballad Hold Your Heart is about loving support when life gets rocky), the arrangements are sympathetic to the poetic lyrics, and Yates' melodic voice is mature and assured. Archipelago rewards repeat-play.
Stars: 4/5
Verdict: Long overdue and step-up album from a capital talent.
- TimeOut / elsewhere.co.nz