Primetime current affairs offerings neither timely nor gripping in era of slick but near-redundant presenters.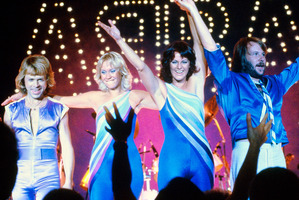 It seems something of a modern media miracle that our two big broadcasters still offer primetime local current affairs television shows, but they both do, God bless them.
Though whether either of these shows deliver the goods in terms of newsy revelations is another matter. As you might have noticed, current affairs is a cake of many eggs these days; an often foolish and fluffy thing - and I'm not even going to mention Seven Sharp (oops).
Light is indeed the new bright and sometimes the suits the presenters are wearing seem more important than whatever it is they're saying.
In fact, the presenters need hardly be there. Last Wednesday night at 8.30 on TV3, 3rd Degree's much-promoted presenters Guyon Espiner (slim suit) and Duncan Garner (large suit) were reduced to being mere linkmen and not really necessary in a show of two tales (and no third degree).
The first was a freak-of-the-week sort of story about a beardy yoga guru and some of his upset former followers. There was a bumbling attempt to confront the swami and that was about that in a story that didn't end, so much as fade away.
It was the sort of story that might have run any old time - or not at all. The show's second piece was hardly current either, though it was a bit of a gem involving reporter Melanie Reid encountering a batty but loveable old entrepreneur called Dot Smith and the 1200sq metre castle she's building for herself and her dairy farmer husband on a corner of their considerable spread outside Oamaru.
There's a dungeon for him and a moat for her. "I'm scaling up," shrieked pink-haired Dot, who shrieked a lot and rather endearingly put her considerable entrepreneurial success down to "a lack of brains".
I departed 3rd Degree amused but not feeling much more current with any affairs. I'm beginning to prefer this slot on the last Wednesday of each month when 3rd Degree morphs into its other entity, The Vote.
On that show at least, Espiner and Garner are given a chance to perform - as leaders of opposing debating teams. And, with some additional star power from Linda Clark bossing it up as adjudicator, the semi-live-to-air Vote is picking up viewers.
The next episode is on Wednesday, June 26, on a topic yet to be announced. It's worth catching.
Meanwhile, over on TV One on Sunday night, the channel's flagship current affairs show Sunday reverted to its hour-long format from 7pm, though, like 3rd Degree, it was taking a walk on the light side.
The first story, as pitched by presenter Miriama Kamo, featured "the petite Kiwi scientist who took on the terrorists"; the second was an interview with previously reclusive Abba singer Agnetha Faltskog (plugging her new album) and the third a bit of Aussie fluff about women who've decided - shock, horror - that they don't want babies.
Good on them I say, but tell it to the women's magazines, which are where this sort of stuff belongs, though I admit I enjoyed seeing all the old Abba clips.