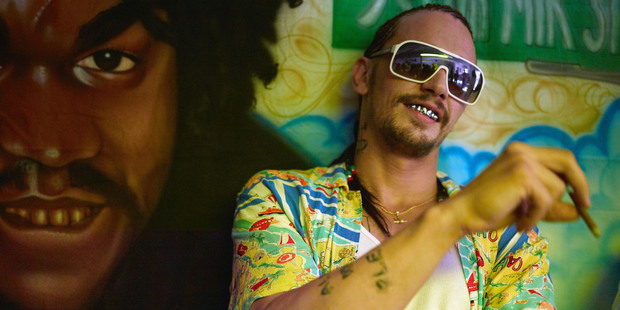 Kids' writer Harmony Korine fell off my radar after his directorial debut, Gummo. That film felt exploitative and insubstantial in a way that Larry Clark's handling of Kids transcended. Numerous short films later, Korine returns to the big screen. And this time he's set his sights on multiplexes.
Starring James Franco as a more developed version of Gary Oldman's Drexl in True Romance and four young actresses in breakout roles, the film is based exactly on what its title suggests. Spring break is a Florida institution that involves teenagers going crazy before heading back to school. Setting his film during spring break is a stroke of genius on Korine's part. It allows him to titillate the audience with gratuitous body shots, excessive drinking and drug taking, and seductive vistas, while crafting a film that's visually stunning and inventive. It's fun to see someone subverting the conventions of a genre while fulfilling expectations.


Stars: 4/5
Cast: Selena Gomez, James Franco, Vanessa Hudgens, Ashley Benson, Heather Morris, Rachel Korine, Ashley Lendzion, Gucci Mane
Director: Harmony Korine
Running time: 94 mins
Rating: R18


•Spring Breakers is out now.