NZ Barok deliver stirring concert with array of global flavours.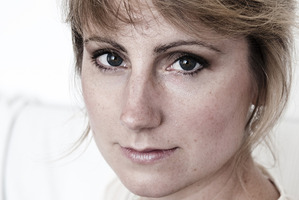 There was no need to be put off by high-flown talk of "rhetorical affect" on NZ Barok's website; the group's Sunday concert cast any such worries aside with music that celebrated the vitality and, at times, positive earthiness of the Baroque.
Graham McPhail, who shares artistic direction duties with leader Miranda Hutton, introduced the afternoon as "a little bit of a trip through national styles".
A William Boyce Symphony proved the perfect point of departure with its crisp, no-nonsense tunefulness, rounded off with a good old English jig.
This was stylish playing; the sweet agreement of eight violins sharing the tune of Boyce's Minuet was a testament to musicianly discipline.
NZ Barok had fun with the bold slabs of colour and shimmering semiquavers of a Sinfonia by Giuseppe Brescianello, an Italian composer who obviously took some Mediterranean sunshine with him when he settled in Stuttgart.
Telemann's G minor Recorder Concerto had a sensitive soloist in Kevin Kim, even if the setting was stark, without Robert Petre's unfailingly inventive harpsichord.
Highlights included Kim casting arpeggiated rivulets against lapping string chords, and a strange, unpredictable slow movement, fading out in a mingle of harpsichord and pizzicato strings.
We returned to England for Purcell's Abdelazer Suite, a score that allowed NZ Barok to swagger.
Its second movement, used by Britten as a theme for his Young Person's Guide to the Orchestra, was a tribute in the later composer's centenary year.
The second half opened with a G minor Sonata from Georg Muffat's 1682 collection Armonico Tributo. Here, richly textured slow movements, together with opportunities for McPhail and Hutton for some clever musical dialogue, created a memorable performance.
Finally, a Suite from Rameau's Les Indes Galantes evoked the same high and exotic spirits found in those immensely entertaining productions of the composer's stage works.
This was emphatically music for dancing and, in tune with the pulse required, NZ Barok took us dancing around the world, from the Incas of Peru to the "savages" of what would eventually become the United States.
Classical Review
What: NZ Barok
Where: St Luke's Church