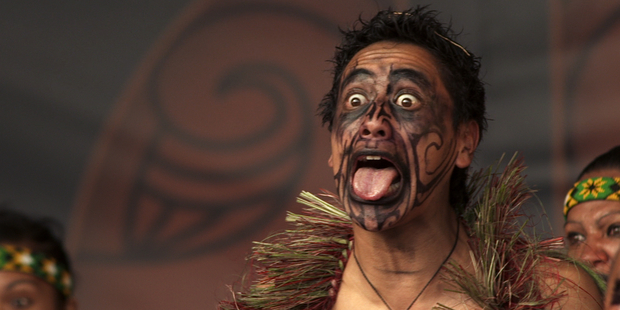 The 2012 New Zealand Film Awards' best documentary tracks a year in the life of a 16-year-old Maori boy, although the genius bit may be an exaggeration.
Certainly, Ngaa Rauuira Pumanawawhiti is exceptionally bright, charismatic, determined and passionate, planning to study politics at university and to battle for Maori in a white man's world.
He's the great hope of his whanau and Tuhoe iwi, who fundraise to send him to Yale University's six-week summer course in political science, accompanied by his father. He's unlikely to get into Yale full-time the following year given it accepts only 1500 of 20,000 applicants.
Maori Boy Genius is told simply and ably, particularly when it comes to his family: the doting grandparents who helped raise him, the hard-up parents who buy him a laptop, the birth of his sister.
Yet I wonder whether the documentary itself placed more pressure on Ngau Rauuira by using the word genius and by constructing a narrative that you expect to climax with success at Yale.
When things don't go to plan, it's as though the film isn't sure where to go; it ends abruptly and jarringly. But I'm sure we haven't heard the last of this young man.


Stars: 3/5
Cast: Ngaa Rauuira Pumanawawhiti, Maakarita Paku, Adrian Davis, Mike Paku, Janet Paku, Dean William Whobrey, Riwai Rangihuna, Daniel Pikari
Director: Pietra Brettkelly
Running time: 84 minutes
Rating: G


• Maori Boy Genius is out now.