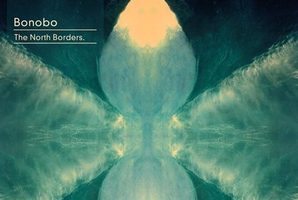 Album cover for The North Borders. Photo / Supplied
The best of the downbeat electronic albums reviewed here is the brainchild of British knob- twiddler Simon Green. What makes him so good is that he's fastidious but not fussy, with inventive, elaborate textures (from chimes to the sound of a typewriter) over beats that range from ambient breakbeat and house to 2-step garage and trip hop. On his fifth album, he also scores a coup by luring fruity nu-soul hip-hop diva Erykah Badu to guest star on the lush sonic whimsy of Heaven For the Sinner. Elsewhere, Emkay is a delightfully soulful modern-day twist on old school garage, Cirrus's gently clanging cowbell and chimes are backed by some head-down and bum-up techno-house, and the deep thrumming beat and circling soul vocal of head nodder Jets is simply stunning.
Stars: 4/5
Click here to buy The North Borders by Bonobo.
- TimeOut