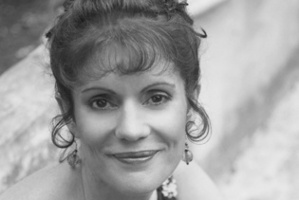 Bach Musica presented a Messiah with a difference on Sunday night, giving what was possibly the first Auckland performance of Mozart's 1789 makeover of the oratorio.

It was a musical cabinet-case of curiosities, hearing Mozart's musical ministrations; many would have been astonished by the manner in which the Overture's new brass contingent brought with it a sense of the masonic ceremonial.

This was followed, soon after, by tenor Henry Choo fitting his first aria gracefully around dulcet flutes and a manic, scurrying bassoon obbligato.

The full impact of Mozart's colouring-in was lessened by too many smudges, many of which had the tint of horn to them. An occasionally wan string tone and untidy phrasing suggested that this was an ambitious project for Rita Paczian and her musicians.

Throughout, however, there was no denying the unerring energy of this woman, baton in hand, taking such utter delight in the dramatic string writing that crops up in a number of the bass arias.

Paczian drew an energetic performance from her 40-voice choir, which came up with a good solid sound when Handel called for it, and not only for the dispensing of Hallelujahs.

Soprano Gina Sanders is a regular soloist with the group, ever reliable over a wide range of repertoire.

She maintained a clear and meticulously projected line throughout, showing on more than one occasion, just how affecting a beautifully ornamented phrase can be.

Australian Henry Choo benefited from the opportunity to sing the soprano's "Rejoice greatly, O daughter of Zion".
Later, warning us of a more vengeful God, armed with rods of iron, the music did not fully emerge from behind the notes.

It seemed that the most notes of the evening had been allotted to Joel Amosa. The young bass managed Handel's unsparing demands very creditably with a voice that just needs time and experience to add burnishing.

The major disappointment of the evening was alto Anne Lamont-Low. What one could hear showed a well-manicured voice, too easily swamped by the orchestra, detracting from a number of choruses which Mozart ingeniously introduced with the quartet of soloists.
Classical review
What: Bach Musica
Where: Auckland Town Hall