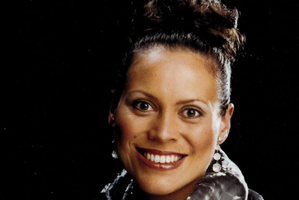 It was difficult to resist the world of Whaka-Aria Mai: Opera in Te Reo.
Director Jonathan Alver's experience on Shortland Street and Go Girls made for a diverting show, more soiree at the pa than Verdi meets the Volcanics.
Robert Wiremu handled both arrangements and some fluent piano stylings, even singing an Italian ballad at one point, complete with a wry English translation.
This made a valuable connection with the Italian vocal culture that Maori soldiers brought back after World War II.
Blending aria and waiata was often cleverly done, as in the opening mix of Hoea Ra and Offenbach's Barcarolle, although some of the Maori songs suffered from over-arrangement.
The heartfelt lament of Rimurimu, smoothly delivered by Bonaventure Allan-Moetaua, was one.
Another waiata, He Puru Taitama was somewhat overshadowed by Kawiti Waetford's stirring Toreador Song; this inspired whoops and wolf-whistles from the audience and the baritone rewarded us by whistling a Bizet chorus most fetchingly.
Occasionally, te reo did not fit the bill; "Aroha" was a feeble substitute for "Amour," despite Christie Cook's flirtatious take on Carmen's Habanera.
The ensemble of five singers (no biographies were supplied) was inevitably focused around soprano Deborah Wai Kapohe.
Kapohe was sometimes shrill in operatic material but her arresting Whanganui waiata, rendered unaccompanied, recalled her triumph in Gillian Whitehead's 1998 opera, Outrageous Fortune.
The charm of this concert lay in its casualness, with minimal staging and MC duties shared by the singers.
This gave Waetford the chance to flash his enviable prowess with te reo while Kapohe evoked the spirit of Prince Tui Teka in a ribald joke about engineers and town planners.
Opera
What: Whaka-Aria Mai
Where: Town Hall Concert Chamber
When: Friday