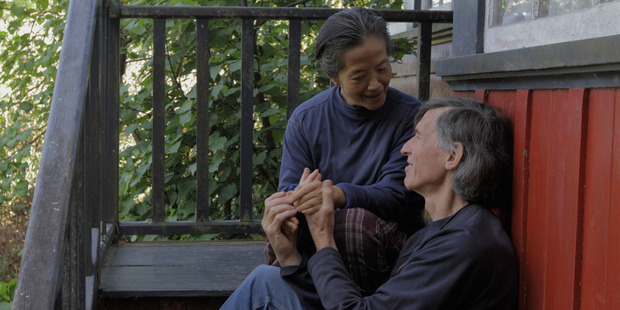 Auckland film-maker/choreographer Alyx Duncan planned The Red House as a documentary about packing up her family home, but it evolved into a feature-length drama.
The final product observes the shifting tides in the relationship of a 60-something couple played by Duncan's father and stepmother, after much pleading from their daughter.
Together for 20 years, environmental activist Lee (Lee Stuart) and Chinese immigrant Jia (Meng Jia) live an unhurried, largely self-sufficient life on Waiheke Island. They're not entirely fluent in each other's languages, so communicate with their eyes, smiles and gestures as well as their words. When Jia returns to China to care for her ageing parents, she finds the country different from the one she left. Meanwhile, Lee packs up a cottage crammed with mementos and memories, perhaps the only place he feels truly himself, before joining her.
Not a lot happens in The Red House so if you're looking for a pacey film, look elsewhere. But some will appreciate the gentle caress of a film which feels like a slow, rhythmic dance as it explores the nature of love, communication, interdependence, identity, home and belonging.

Stars: 3/5
Cast: Lee Stuart, Meng Jia
Director: Alyx Duncan
Rating: M
Running time: 75 mins.
The Red House is out now.