Ecstatic response as Tan Dun conducts highlights from his martial arts movie soundtracks.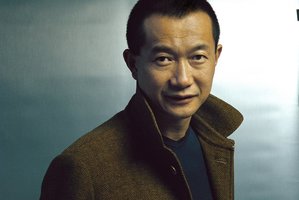 It was an astute piece of marketing on the part of the New Zealand Symphony Orchestra to launch its 2013 season with Tan Dun conducting his Martial Arts Trilogy.
Chinese New Year was celebrated under the now starless roof of the Civic, with an ecstatic audience enjoying a clever concoction of visual and musical highlights from the three martial arts films to which Tan had provided soundtracks.
As older composers have already discovered, film music does not always respond to a symphonic upgrade but, entranced by exotic and often highly poetic on-screen images, issues of symphonic development did not take a high priority.
A narrative line had been constructed through the three films, linking magical moments like the treetop jousting from Crouching Tiger, Hidden Dragon and the masked play-within-a-play from The Banquet.
For the latter film, the composer had recast his music as a piano concerto, with Yingdi Sun skilfully navigating the part originally written for Lang Lang.
Using an idiom that came perilously close to Richard Addinsell's Warsaw Concerto, the score culminated in a fulsome climax, in which we could watch Tan himself, up on the screen, blissed out by sumptuous sequences.
Hyper-energetic violinist Ryu Goto opened the evening with the least successful and longest of the three concertos. Based around the movie Hero, it was marred by too many soft-focus pentatonic tunes, window-dressed with the composer's familiar catalogue of unconventional percussion.
The star here was Zhao Xiaoxia on guqin, who slapped, strummed and plucked her amplified zither, unlocking a sound world that evoked everything from Taiko drums to an oriental pedal steel.
Those familiar with Yo-Yo Ma on the Crouching Tiger, Hidden Dragon soundtrack may have been surprised to find the cello replaced by erhu, an ancient Chinese fiddle.
Here, Tan Wei won us over with grace and musicianship as well as the ease with which she delivered some fearsome cadenzas.
The erhu brought a subtle eroticism to the beguiling melodies, and there was even drama on stage when drummer Leonard Sakofsky threaded his way through the players to duet with the glamorous soloist.

Music
What: New Zealand Symphony Orchestra
Where: The Civic