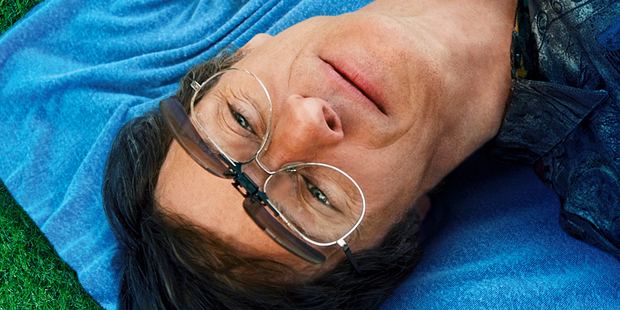 Brave, bold, tender and often funny, this is the second based-on-fact film in as many weeks with a severely disabled man at its centre. But where the breezy and entertaining French film The Intouchables strayed into sentimentality, this one is distinguished by a luminous emotional authenticity. In telling the most improbable of stories, it manages to be among the truest films I've ever seen.
Its writer-director, a Polish-born Australian and former barrister, contracted polio at 6 and has got around on crutches ever since, and the sure sense he conveys of his main subject's situation - not to mention the bitingly dry witticisms that he puts in his mouth - have the whiff of bitter experience about them.
That subject is Mark O'Brien, whose real life was brilliantly captured in the Oscar-winning 90s documentary Breathing Lessons: an accomplished writer, particularly of journalism and poetry, he died at 49 in 1999. But this film, in which O'Brien is played by John Hawkes (Deadwood; Winter's Bone) concentrates on a specific episode, that he described in a magazine article: his mission to lose his virginity with the help of a self-described sex surrogate Cheryl Cohen Green (Hunt).
This is no easy task, since he has been so completely paralysed by polio that he needs artificial respiration to live - he spends most of his time in a medieval-looking contraption called an iron lung. But it's made easier by the fact that Green is very good at her job.
That sounds lewd but it's not meant that way. What's deeply impressive about this film is that it not only avoids prurience but positively shames it. It's an understatement to say that it is extremely, even eye-wateringly, explicit about the pair's sexual encounters - the sessions of the title. It also misses the point. Hunt's rich and grounded Green is a woman whose bracing directness matches the film's upfront honesty. The writing and the performances are exquisitely attuned to how murky the territory is between sex and love - and they're hip, too, to the idea that happiness so often contains a glimpse of sadness to come.
Hunt is perfect for the part: in role after role, from television's Mad About You to As Good As It Gets and the under-rated Then She Found Me, she has demonstrated a knack for allowing audiences a direct access to her character's emotional process that is almost eerily compelling.
But don't get the idea this is a worthy picture-with-a-cause. Its most distinctive feature is its humour, located both in O'Brien ("I believe in a God with a sense of humour," he says. "I would find it absolutely intolerable not to be to able blame someone for all this") and in the Catholic priest (Macy, excellent) whose advice seeks out, a man wondering whether he's bitten off more than he can chew.
A decision to abandon the single viewpoint and include some material from Green's home life stops a superb film from being a truly great one, but this will certainly be among my top picks for the year and is warmly recommended.
Stars: 4.5/5
Cast: Helen Hunt, William H. Macy, John Hawkes
Director: Ben Lewin
Running time: 95 mins
Rating: M (sex scenes, nudity, sexual references)
Verdict: One of the best of the year
- TimeOut