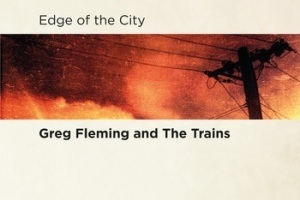 Like a poet or rock's refined wordsmiths (Paul Kelly, Springsteen, Townes Van Zandt), Auckland singer-songwriter Fleming leaves so much out of his lyrics that you colour in the details yourself.
It's a rare skill and on this, his first album of new material in almost 20 years, Fleming cuts to the bone on songs like Recent Hire about a broken but forgiving father betrayed by an employee and his own daughter: "We love you no matter what, you're still young, it's not too late to stop."
With the Trains providing assured country-rock (Petty-like on More Time) or exercising restraint as on the title track - an outsider's view of this city and his own life - Fleming has the musical substructure for his authentic, often world-weary observations which have an emotional home in alt.Americana but speak of this place and time.
There's a wayward brother up north lost through drugs into delusions; a mother and son parting ways with regret but necessity; a former boxer now cut man plying his trade in a brutal arena; a train journey where real and metaphorical fires burn and smoke closes in ...
Refined and poetic rock-noir where you put flesh back on damaged bones.
Stars: 4/5
Verdict: Tough poetic stories from our urban world
- TimeOut