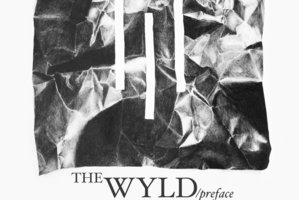 The mix of rapping, singing, and rock should sound so 1999. Or year 2000, at best.
But this debut album by Auckland's self-professed hip-hop rock trio The Wyld sounds fresh - and futuristic even, especially on a track like See A Light with its mix of smouldering and bristling soundscapes.
The musical mix rapper/frontman Mo Kheir, guitarist Joe Pascoe and singer/keyboardist/beat maker Brandon Nigri come up with is not some modern-day concoction of rap rock a la Linkin Park.
Mostly Preface comes on with the spare, unnerving intensity of Massive Attack and lesser known British act Archive.
Uphill has a haunting, tinkling piano refrain with frenetic and fussy beats similar to Portishead's Numb, the corrugated iron clatter and beat of Gone is inspired, and on Used To Be Nigri's voice has a soaring fragility to it which makes an unlikely but fitting complement to Kheir's posturing lilt.
But then they can also whip songs like Rome and Change into swinging, shuffling blues rockers, and Full Circle somehow manages to be a thunderous and unnerving post-punk industrial hip-hop serenade.
If anything it might all come across a little serious, but as songs like Change ("Now I'm grown-up being back is cool") and Heart Attack ("F*** local, I'm trying to go global.") there is a sense of humour and a cockiness that could just see them right in the future.
Stars: 3.5/5
Verdict: Rap rock but not as you know it.
Buy this album here.