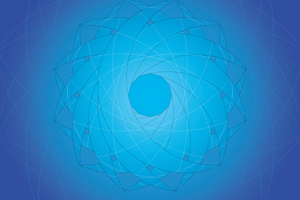 Album cover for the Winter compilation by Loop Recordings. Photo / Supplied
To celebrate the changing seasons, local label Loop Recordings have released another of their high-quality compilations, combining tracks from 11 different local artists. The emphasis is on resonant, ambient soundscapes, mostly electronic, which draw on several sides of winter. Tracks like Pitch Black's Mirror Beach, or Module's Reflections Scatter draw to mind the pure, frozen world of ice and snow. Paddy Free's collaboration with Richard Nunns on Lali, Skallander's Sky, and the superb Hammock remix of Rhian Sheehan's Borrowing The Past seem to play with the notion of storm clouds racing across the sky, driving wind and rain through the atmosphere. But Oakley Grenell's track Moving On and the Epsilon-Blue remix of Porotiti have a sense of the crackling warmth of the fireside.
This is purely coincidental of course, as they're all tracks that have been created without intention for use in a wintry compilation, but they have been selected and compiled with skill. It's a thoroughly engaging but peaceful listen, a great taster for a new listeners, or a beautifully crafted soundtrack for old fans, one that would suit a cosy Sunday evening.
Stars: 4/5
-TimeOut