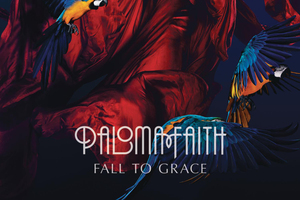 Kelan Philip Cohran & The Hypnotic Brass Ensemble
Self-titled
(Honest Jons Records)
Though he's one of Chicago's finest jazz multi-instrumentalists and world musicians, 85-year-old Kelan Philip Cohran is little known. He's worked with Sun Ra, and the Artistic Heritage Ensemble, but it's his devotion to musical education for which he's most appreciated, and the raising of his many musical children - particularly recognisable are his eight sons who make up the Hypnotic Brass Ensemble. Last year the group convinced their father to return to the studio and lay down seven tracks of his composition, while they acted as his band. The result is a beautiful collection of Ethiopian-inspired grooves woven into a rich tapestry of brass counterpoint, soaring harmonies and tasteful, colourful percussion. It may be entirely instrumental, but these brass lines have as much to say as any lyrics - they're full of emotion, statements of passion, mischief or peace. Ranging from the more traditional rhythmic sound of Cuernavaca, to more modern jazz tones on Stateville, and the spiritual yearning of Ancestral, it's an often mesmeric journey that captures a life of music.
Paloma Faith
Fall To Grace
(Sony Music)
In some ways London-born Paloma Faith's second album is another generic pop presentation, mixing her Amy Winehouse-esque bluesy croon with big production and swooping vocal gymnastics. A quirky parade of self-conscious ballads range from stripped back Adele-like numbers, to pulsing dance pop hip-hop tracks, like Lana del Rey. But though she has some hokey lyrical turns (rhyming confessional with professional for example), and a few tracks lose their soul through overproduction, at least half of them do some solid emotional digging - the simple Just Be is a highlight, and Picking Up The Pieces feels heartfelt.