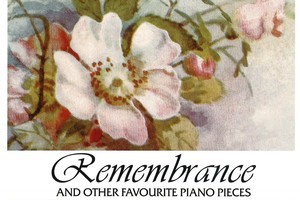 Inevitably, even if one hails from the tribe of the terminally techno-suspicious, one gets lured into the land of iTunes.
Yet, after the initial downloading frenzy, searching out obscure versions of Berlioz's Villanelle and indulging my new-found passion for the medieval ballads of Oswald von Wolkenstein, inspired by Andreas Scholl's recent Harmonia Mundi album, disenchantment set in.
Details and background information, often irritatingly sketchy in some CD booklets, are simply non-existent.
Try to find out where and when your latest musical epiphany was recorded and disenchantment graduates to downright crossness.
Even a wider search of the internet may not reveal just who wrote that cadenza that seemed so mischievously out of place in a Mozart concerto.
So, if CDs remain the most civilised way to listen to and enjoy music outside the concert hall, here, for seasonal investigation, are 10 that might tempt that plastic card to slide out of your wallet.
Flight (Atoll)
Rating: 5/5
In the months since I first reviewed Flight, I'm finding it difficult to banish Bridget Douglas and Carolyn Mills' flute-and-harp treasure trove to the shelf. Its mix of East and West continues to captivate. Two months ago, Eve de Castro-Robinson's Pearls of the Sea was a luminescent obsession; with the Cancun Climate Conference just over, Takemitsu's Toward the Sea III is now hauntingly a propos.

Remembrance and other Favourites (Manu)
Rating: 4/5
Favourites from granny's piano stool played with affection by Georgina Zellan-Smith. Mozart goes Turkish and Albert Ketelby saunters through a Persian market although Handel's Largo, it must be admitted, cries out for a little more razzamatazz in its arrangement. Lilburn's most celebrated Prelude and Hine e Hine, of Goodnight Kiwi television fame, let us know where we are in the world.
Musicalische Vorstellung Einiger Biblischer Historien (Organism, through Atoll)
Rating: 4/5
Richard Apperley's new disc of Johann Kuhnau's Biblical Sonatas comes with a daunting title. Search it out, though, and you'll be won over by the clear liquid tone of the Flentrop organ in Wellington's Cathedral of St Paul as well as by the stylish way that Apperley recounts, on two manuals and pedals, what amounts to a set of Baroque Bible stories in music.
Mendelssohn: Violin Concerto & Octet (Onyx, through Ode Records)
Rating: 4/5
Canadian violinist James Ehnes gave us spectacular Walton and Vivaldi with the APO in October.
His new Mendelssohn disc is simply irresistible, putting a zestful concerto (with Vladimir Ashkenazy and the Philharmonia Orchestra) alongside a frolicsome ride through the composer's younger-than-springtime Octet.
Stockhausen: Mantra (Naxos)
Rating: 5/5
New Zealand pianist Xenia Pestova and her colleagues, Pascal Meyer and Jan Panis, delve into Stockhausen's score cupboard and rescue his 1970 Mantra. In this, the first recording of the work for 13 years, the trio creates a mesmerising trip, in every sense of the word, for dual pianos with electronic modification.
The end result is often spooky and surreal, with a touch of sci-fi but it can also be remarkably sensuous, as if charting a meeting place between Brahms and Keith Jarrett.
Helene Grimaud: Resonances (Deutsche Grammophon)
Rating: 4/5
Helene Grimaud's dash through Mozart's A minor Sonata might seem overly mannered to some, but the French pianist's concept album is her strongest yet. At the core are two sonatas - Liszt's monument of romantic rhetoric, humanised as only Grimaud can, and Alban Berg's one-movement sonata from 1910 which draws the curtain on the century that has just been.
The Celtic Viol II (Alia Vox, through Ode Records)
Rating: 4/5
In concert, Jordi Savall's resolute Womadism can be tiresome; on disc, when he goes Celtic, with Andrew Lawrence-King on harp and psaltery and Frank McGuire keeping up a bodhran beat, he delivers one classy ceilidh on The Celtic Viol II.
The only regret - and it's a mild one - is that we only have four tracks from the great O'Carolan, so admired by the Italian Geminiani.
Paganini: 24 Caprices (Decca)
Rating: 5/5
German violinist Julia Fischer casually describes Paganini as a single father who, by the way, revolutionised the musical world and violin playing. Her new recording of the 24 Caprices, more than holding its own against recent competition from James Ehnes and Thomas Zehetmair, leaves us in no doubt at all about the Italian's musical credentials.
Berg, Webern, Schoenberg (Nave, through Ode Records)
Rating: 5/5
Here is the perfect disc to take the terror from the music of the Schoenberg set. Quatuor Diotima, lusciously recorded, transforms Webern's early Bagatelles into the diamonds that they are.
Sandrine Piau, a soprano as much at ease with Offenbach as Bach, brings an essential Gallic wistfulness to the Stefan George settings of Schoenberg's Second String Quartet.
Tchaikovsky: Nutcracker (EMI)
Rating: 5/5
EMI's new recording of Tchaikovsky's Nutcracker, with Simon Rattle and the Berlin Philharmonic, is well timed, right on the heels of the Royal New Zealand Ballet's presentation of Gary Harris' final production.
Rattle and his musicians, playing the complete score, offer symphonic substance without sacrificing its special charm in a performance that sparkles like the Christmas tree from our fondest childhood memories. A locally released highlights disc is the perfect sampler.