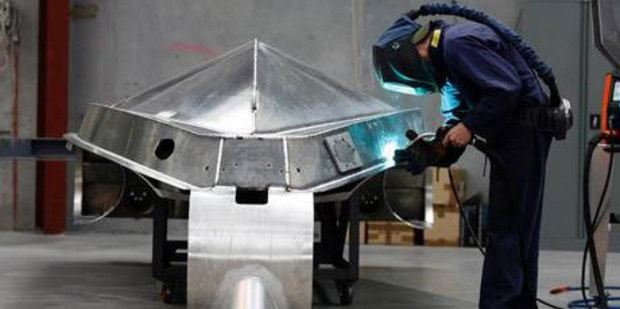 New Zealand's manufacturing sector year ended with on a subdued note, much as it had been throughout 2012, according to the latest BNZ - BusinessNZ Performance of Manufacturing Index (PMI).
The seasonally adjusted PMI for December was 50.1, 1.3 points up from November. The PMI averaged a generally flat value of 50.9 over 2012.
A PMI reading above 50.0 indicates that manufacturing is generally expanding. A reading below 50.0 indicates that it is declining.
Business NZ's executive director for manufacturing, Catherine Beard, said the December result was symptomatic of the entire year.
Five of the 12 months were in contraction, with only two months - February and May - showing any sufficient levels of expansion.
"However, despite the fairly unexciting result, comments by manufacturers remain more positive than negative, while we remain well ahead of where Australian manufacturing sits at present with all but two of their months in contraction," Beard said in a commentary.
She said 2013 will most likely present similar challenges for many manufacturers, although the long awaited expectation of increased growth due to a slowly improving global economy, along with further upwards momentum in the Christchurch rebuild, should assist demand.
BNZ economist Doug Steel said December looked a lot like the "ebb and flow" of 2012.
"For every indicator that looked to be doing a bit better, there seemed to be another one slipping the other way," he said.
Production-wise, there looked to have been enough activity over the past three months for manufacturing to make a positive contribution to GDP growth over the fourth quarter, he said.
- APNZ