2013's job market is tight but opportunities are opening up in key sectors.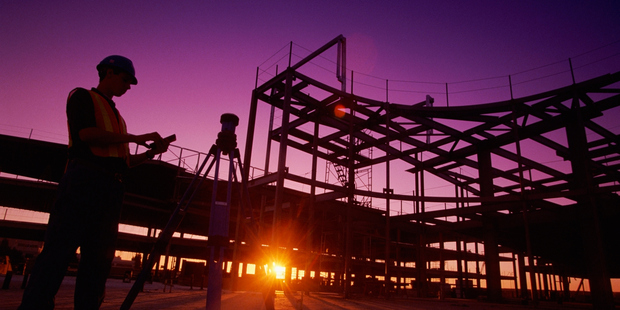 It would be easy for job hunters to be confused as they go into 2013.
There is increasing business confidence in New Zealand yet the anticipated business expansion plans and hiring activity normally expected to go hand and hand with this upbeat sentiment, is not yet happening in great numbers.
The explanation could be that this business confidence at pre-GFC levels, is not across the board.
"There are sectors in the industry that have mbeen very conservative and others which are quite bullish," says Robert Walters' NZ managing director Richard Manthel.
In the final quarter of 2012, more jobs which had been lost during the recession were being replaced but few employers were creating new jobs.
"There has been no creation of new jobs at the $100,000 plus levels," adds Manthel. The Robert Walters MD predicts New Zealand is going to see more companies from Australia setting up branches or back offices here thanks to the disparity between the Australian and NZ dollars.
According to Manthel the New Zealand job market in the meantime is being driven by a couple of major factors which will keep the country in good economic health, despite the wobbly international economy. One is the $30 billion Christchurch, ten year rebuild project. The other is the country's leaky building problem which will be providing employment for the construction industry and advisers for another ten years.
Two markets where Robert Walters has seen a reasonable amount of recruitment activity in recent months is in the IT sector and the fast moving consumer goods (FMCG) area.
"Companies invest in IT for two reasons, for IT projects to reduce their costs and to create efficiencies in the organisation," says Manthel.
For recruitment group, Hays, its NZ managing director, Jason Walker says Auckland, Wellington, Christchurch, are each experiencing significantly different job markets at the moment. "If you look at the three markets like car gears, Auckland is in second or third gear, Christchurch is in third or fourth and Wellington is in second gear," he says.
Christchurch is still predominantly at a stage where authorities are pulling down buildings and the next five years there will be a lot of construction work there for engineers, construction staff and support services.
Other suppliers getting work in the city are communication experts helping to rebuild the Christchurch infrastructure support. Thanks to Christchurch's earthquakes, Wellington has been put under the magnifying glass and more work will be driven there by the need to structurally improve the buildings.
Meanwhile in Auckland, the planned waterfront project will boost the local economy, says Walker.
All this is good news for the New Zealand job market. According to Walker, at a global Hays conference recently attended by 31 countries,
New Zealand was one of the top performers per capita for job growth outlook and GDP growth.
"The reason is, in NZ we have a catalyst for growth. We know there is light at the end of the tunnel whereas other countries don't see that."
Australia, is not sure that they are yet at the bottom of their problems, says Walker.
"It seems that we can operate in isolation from international markets," he says.
"We can see where the change is going to happen. That's the big difference. We feel more confident than Europe," he says. It will be 10 to 15 years before there is any real level of recovery in Europe and the US, adds Walker.
While the Hays MD agrees few new jobs are being created currently in New Zealand, there are significant opportunities in new business development.
"Everyone is looking for a hunter at the moment," he says. "Companies are looking for people who can increase efficiencies," he says.
Walker agrees there are winners and losers in the current business environment. "You can have five companies operating in the same industry with very similar products and while two companies are saying things are fantastic, three are saying this is the worst market ever. The cream has risen to the top," he says.
For people out on the job market in 2013, for the first time in a few years, they will find the introduction of social media is changing the way people are recruited, says Walker.
"It's more along the lines of: "You will come to me - you find me," he says.
Walker is upbeat about the job market prospects for 2013 especially after Easter. Employers should not get too used to a job market where talent is easy to find, meanwhile says Paul Robinson, NZ director of Randstad.
Considering the nature of today's human capital challenges, the workforce planning horizon is alarmingly short and a more robust, inclusive and long-term approach is called for, he says.
Robinson's message to employers is to appreciate the advantages of a more mature workforce. They are a "low flight risk" and are an area that has not been tapped into quite as much as they could have.
New Zealand can be narrow-minded, about having a blended, flexible workforce, he says.
"Europe is many more years ahead." Employers will find the new generations, Y and Z coming through, are very different from X and baby boomers.
"We are going to see four generations working together in organisations for the first time, it's a once in century thing," predicts Robinson.
And while Christchurch has created a vacuum in other regional centres for engineers and project managers more generally, Randstad is starting to see a pick-up in the demand pipeline across the country. In its banking and finance division there are growing searches for mid-tier finance manager roles, he says.
As the job market opens up will be some pressure on salaries, Robinson predicts, as the search for talent starts to hot up and there are fewer job seekers. Everybody should have a development career plan no matter what level in the organisation, he adds. It increases employees' motivation to remain a very important part of the business.
"Employers can't expect you to stick around just because it's a nice place," he says.
Industries on the rise
• Construction
• Engineering
• IT
• FMCG (fast moving consumer goods)
• Banking and finance