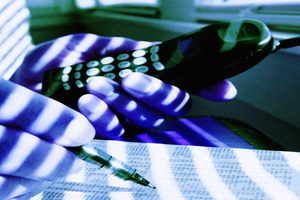 A government employee sacked after being accused of passing information to a foreign government has been re-employed by the state.
Philip Zhou lost his job after the New Zealand Security Intelligence Service (NZSIS) recommended that his security clearance be revoked.
Mr Zhou had worked as a compliance officer - formerly known as an immigration officer - until 2009.
He was granted clearance to a confidential level, which was removed after the NZSIS said that he had made unauthorised disclosures of information to a foreign government.
Mr Zhou took the Department of Labour to the Employment Court after it refused to disclose all its evidence against him. The department and NZSIS said to do so would be against national security.
In court, lawyers for Mr Zhou said it appeared a reason for holding back information was that the NZSIS had monitored the communications of a foreign embassy.
Mr Zhou said he was unjustifiably dismissed and the NZSIS reports contained wrong information, which he could have corrected had he been given the chance to do so.
The dispute was settled out of court in October last year and Mr Zhou is currently employed by the Department of Labour.
Department spokeswoman Ailsa Mannell said further information could not be given because of privacy issues. "The employment issues were resolved. Mr Zhou is currently employed by the department in a position that does not require a security clearance."
Mr Zhou's lawyer, Rodney Harrison QC, submitted in earlier Employment Court hearings that it appeared the NZSIS had monitored the communications of a foreign embassy.
"Mr Harrison submits that it is impossible to resist the inference that the NZSIS was monitoring the communications of a foreign embassy in New Zealand but does not wish to admit this," wrote chief judge Graeme Colgan in a June 20, 2011, interlocutory judgment.
"Counsel submits that although that may be understandable, it should not prevail to the prejudice to the plaintiff's prosecution of his personal grievance proceedings."
Mr Zhou's lawyers had also asked the department to outline whether it considered if he could still be employed but in a different role.
"Was consideration ever given in the light of material received ... to his continued employment as a compliance officer having no dealings with Chinese nationals and Chinese Embassy officials?"
The court was asked by Mr Zhou's legal team to consider appointing a special advocate who could view the relevant documents as an intermediary. Yesterday, the NZSIS did not respond to a request for comment.