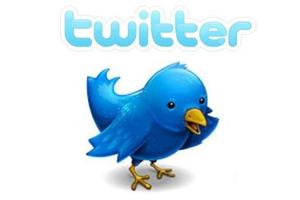 Whether it is for a job application, friendship, dating or other purposes, when people want to learn about someone, they turn to the ever-growing pool of information that is social media.
People's online reputation, therefore, plays an important role in personal and professional life and has potential to become a significant factor in making hiring decisions.
Because the private actions of employees can now embarrass companies in ways that make headlines and spread around the online world in minutes, hiring processes have changed to include vetting all behaviour, not just how someone performs on the job.
Concerns about lifestyle, inappropriate comments, and unsuitable photos and videos top the list of reasons employers can give for rejecting a candidate.
But they can also reject job applicants because of inappropriate comments by friends, family, and colleagues, or based on membership in certain groups.
If you are looking for a job or are a potential job-seeker, be very careful of what you write or share online because HR departments and recruitment professionals are scanning tweets, blog posts, photos, and other online profiles of job candidates before offering them positions.
Of particular concern is the depth and breadth of information that employers can find about candidates.
Traditionally, employers have had clear restrictions on the types of information they can ask candidates.
This included restrictions on asking about their families, their affiliation to religious, political or other groups, their financial situation, medical condition and so on.
Now, employers can easily and anonymously collect information that they would not be permitted to ask in an interview.
Most job seekers underestimate the impact of their online reputation on their professional and personal life and the extent to which recruiters looked at candidate's online reputations.
This includes viewing photos and videos there, reading personal content on blogs and personal social network pages, investigating the organisations they are affiliated with and looking at their financial information.
Why online reputation management is important
In a recent global survey it was reported that about 70 per cent of hiring managers in the US have rejected a candidate just because of their online reputation.
Industries that focus on technology and sensitive information, such as information technology and professional and business services, seem to be the top areas that are most likely to run background checks/online searches on potential hires.
Job seekers should think twice before posting that funny photo or crude joke on their social networking profile. As social networking sites grow in popularity, more hiring managers will look to these sites during the hiring process.
When it comes to searching these types of sites employers can use sites such as Facebook, LinkedIn, MySpace, blogs, Twitter etc to do background checks/online searches on potential hires.
Information on social networking sites that can cause employers to reject job seekers can include:
* Candidate posted unsuitable photos or information.
* Candidate included information about drinking or using drugs.
* Candidate criticised previous employers, co-workers or clients.
* Candidate displayed poor communication skills.
* Candidate had discriminatory remarks on his or her profile.
* Candidate made false claims regarding qualifications.
* Candidate provided private information regarding a previous employer.
On the other hand, there is positive information on social networking sites that helped a job seeker get the position. Here are some examples:
* Profile offered a good feel for the candidate's personality.
* Profile displayed the candidate's qualifications.
* Profile revealed candidate's creativity.
* Profile showed the candidate's positive communication skills.
* Profile listed encouraging references posted by other people.
* Profile described the awards given to a candidate.
* Profile depicted the well-roundedness of the candidate.
"Social networking is a great way to make connections with potential job opportunities and promote your personal brand across the internet," says Peter Dallimore marketing manager of OCG Consulting. "Make sure you are using this resource to your advantage by conveying a professional image and underscoring your qualifications."
Some tips for job seekers include:
* Get rid of inappropriate photos, links or content on your profile before you start your job search. You don't want information to hinder your chances of being hired.
* Develop your own professional group on sites like LinkedIn to create associations with recruiters and possible referrals.
* Don't include complaints on your profile. Try to maintain a positive theme when it comes to both personal and professional information. Focus on specific achievements.
* Be picky when it comes to selecting your "friends". Others can view your friends and their posted comments. Think about blocking certain content or setting your profile to private.
* Be professional when creating your personal email address. This can say a lot about you before the receiver even opens your email.
Linda Coles, of Blue Banana, an online networking and social media consultancy, says: "It is important to have a good solid online profile, not only for job hunting, but for your whole professional career, as business opportunities as well as job opportunities come your way. Google yourself and see what comes up."
Here are five dos and don'ts to adhere to keep your personal profile looking great.
1. What goes on within Facebook, MySpace and the others, stays on Google, so set your personal privacy settings to friends only rather than everyone. This means that only the friends directly connected to you on Facebook can see your profile.
2. Have your own social media policy. When your work colleagues, boss or anyone else outside of your close friends and relations asks to be your friend, politely refuse, stating your page is for close friends and relatives only, but you would love to connect with them on LinkedIn, for example.
3. Work on getting your own LinkedIn profile filled out fully and include a Wordpress blog where you can showcase your knowledge and skills about your industry and your personal views on business in general. Why not address some of those frequently asked questions you come across in your industry as a topic? Keep away from anything controversial.
4. When you apply for a position, add a link in your CV and your covering email to your personal profile on LinkedIn. That way, the person receiving your application will get the correct profile if they check you out.
5. If you are using Twitter, your first priority is to add value to your network, so share relevant information about your area of expertise with your network. You can still add a personal but professional touch with each Tweet, but watch your language.
Work on managing a great online profile, whether there is something unsavoury out there about you or not, can only be a positive thing.
If you do find someone online with the same name as you with an appalling online image, you may want to mention that upfront. "Don't confuse me with Linda Coles the entertainer in Wellington, or Linda Coles who has a bad trading record with Trade Me."
Peter Dallimore is the marketing manager at OCG Consulting Ltd