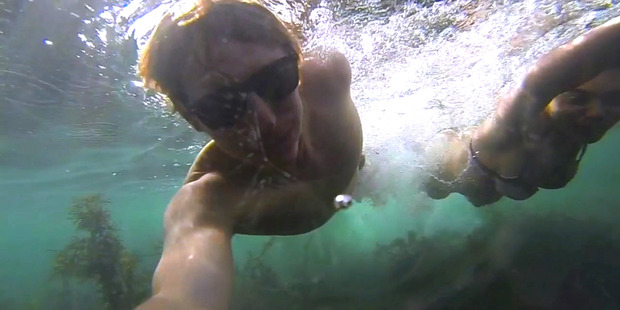 Students and teachers are invited to take up cameras for change at The Outlook for Someday, a series of free sustainability film-making workshops in New Zealand.
The one-day workshops are followed by an annual film challenge. A total of 1063 young people participated in the workshops and challenge in 2013.
In 2014, 42 workshops will take place throughout New Zealand from May to July. At the workshops, intermediate and high school students, teachers and youth workers will be taught how to make films about the things that matter to them. Last year's films covered shark finning, palm oil, water quality, endangered sea lions, climate change, fair trade, drug addiction and community re-use of resources.
Participants can then choose to take part in The Outlook for Someday film challenge, with winning films screening on TV, online and internationally.
Speaking after last year's challenge awards, Connected Media's David Jacobs, who helped run the event, argued that the rules around media and film are changing.
"It's no longer the 20th century top-down public service broadcasting model of media designed to educate, entertain and inform that presides," he said.
"The new principles of access, empowerment, participation, innovation and illumination are what you can see in play here. I think these young film makers are emerging into a new era which is still to define itself."
He said the focus on social and environmental sustainability brings meaning to the project. "If you're a young film maker you are not going to be completely satisfied if you're making candyfloss. These young people are making meaningful films and also making a contribution to the wider community."
Sign up for a free workshop at theoutlookforsomeday.net/workshop-series.
Like what you see? For weekly Element news sign up to our newsletter. We're also on Facebook and Twitter.