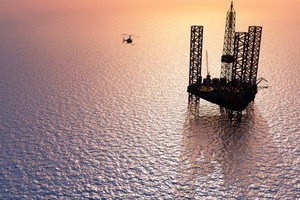 With carbon dioxide concentrations in our atmosphere hitting 400 parts per million last week - the highest level in human history - the sun is setting on fossil fuels as a good investment
The New Zealand Government appears to have interpreted the fact that major offshore oil companies are suddenly interested in our oil reserves, tucked deep under one of the most remote locations in the world, as a sign that it is time to cash in. Ironically it is actually the clearest indication that it is too late to do so.
The $3 billion collected in royalties from oil and gas operations since 1970 in Taranaki. The $2.5 billion that oil and gas operations contribute to New Zealand's annual gross domestic product (GDP). The 5,000 jobs this supports. All these figures make doubling these numbers - by opening up the East Coast - economically enticing. But let's get them in perspective. Even if they were right, this would mean oil and gas exploration would employ roughly the same number of people in New Zealand as McDonald's.
Meanwhile, we currently earn $9.6 billion, almost double the dreamed of oil and gas income, from a tourist industry based on being '100% Pure'. A Ministry for the Environment report estimated that a sharp deterioration in perceived environmental quality could lose about 10% of that for a start. And then there's the damage to brands like Air New Zealand, Icebreaker and Les Mills, which all trade on the image of a clean New Zealand, and have all voiced concerns through the Pure Advantage industry group backed by their CEOs.
Then consider that the Gulf of Mexico oil disaster that involved Anadarko, one of the companies currently snuffling around the East Coast, was conservatively estimated by chief culprit BP to have cost US$40 billion (NZ$47 billion) in cleaning and compensation.
But these risks may turn out to be minor, compared to those presented by climate change and peak oil. Those big royalty payments belong to the age of easy-to-extract oil that is now over. Check the much lower returns yielded from expanding fossil fuel extraction into shale oil and fracking, the now-normal high price of fuel and the wars and other political tensions over oil-producing areas the world over.
With the onset of peak oil and climate change there are increasing indications that governments, taxpayers and consumers are becoming unwilling to pay the ever-rising financial and environmental cost of this dying industry. And crucially, there only needs to be an increasing level of uncertainty in its future for investors to abandon it.
Already it is becoming less and less economic to extract and export oil or coal from many areas of the world, especially from tricky, far-away sources like New Zealand - witness the companies like Petrobras who have already backed away.
Nicole Foss, a former Research Fellow at the Oxford Institute for Energy Studies, has said: "Companies on the unforgiving drilling treadmill will be facing increasing financial risk, and over the next few years, as over-extended and over-indebted companies go out of business, we can expect a supply crunch to develop."
The loss of confidence is already evident in the mining sector. A recent report by accountancy giant PWC warned: "The global mining industry is facing a growing disconnect, as despite record profits for the world's 40 biggest miners in 2011, investors proved fickle, demanding greater capital discipline and increased shareholder returns. A lack of confidence in the sector's growth prospects saw market values plunge 25% to about $1.2 trillion and only six of the world's top 40 miners saw their market value increase."
A growing number of analysts agree that to have any hope of controlling climate change we need to keep between two-thirds and 80% of the current fossil fuel reserves in the ground. This will require the use of international regulations and carbon pricing to increase the financial cost of fossil fuels to more closely match the real cost to our world and effectively price remote suppliers in difficult conditions like New Zealand out of the market.
The value of Australia's coal reserves have already been called into question, and Citi Bank among other financial institutions has issued warnings to its investors to heed the risks involved. As a recent report from the UK's Carbon Tracker Initiative put it: "Currently financial markets have an unlimited capacity to treat fossil fuel reserves as assets. As governments move to control carbon emissions, this market failure is creating systemic risks for institutional investors, notably the threat of fossil fuel assets becoming stranded as the shift to a low-carbon economy accelerates."
There is a risk New Zealand is not only betting on the wrong horse, it may end up trying to flog a dead one.
For weekly Element news sign up for our newsletter here
Andy Kenworthy writes on health, wellbeing, and global sustainability. He is also a communication consultant for non-government organisations, including WWF and Oxfam. He has worked on global environmental and humanitarian issues in the UK, Angola, South Africa, Switzerland, Colombia, Peru, Vietnam, India, and Borneo.