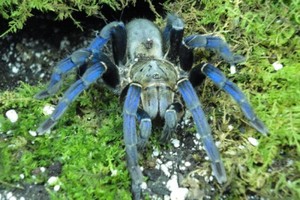 A New Zealand scientist has helped select the 'Top 10 new species' of the year, with winners announced by Arizona State University recently.
Dr Zhi-Qiang Zhang, a mite expert at Landcare Research, was on the panel that included the "walking cactus", a monkey that sneezes when it rains, a blue tarantula, the "wandering leg sausage" millipede, and other fascinating creatures and plants.
About 1.8 million species have been described in the last 300 years by taxonomists but this is believed to be just a small percentage of what is actually living on earth.