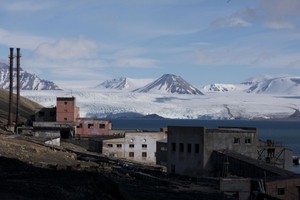 It's a sign of the lunacy of a continuing campaign for fossil fuel extraction - while the Arctic melts at rates never before seen, oil companies are lining up to drill it.
About a week ago, the sea ice in the Arctic stopped melting, and started to build again. But this year, it is starting from a new low.
Research from the US National Snow and Ice Data Center showed that three weeks before the end of the melt, the record for summer ice loss had been broken. That record was in 2007. The six lowest ice summers have all occurred in the last six years.
New Zealand's Science Media Centre rounded up reaction to the news from climate scientists.
Dr James Renwick, Associate Prof of Physical Geography at Victoria University said that a large storm early in August caused the break-up and melt of a vast area of sea-ice in the Arctic Ocean, at a time when ice extent already equalled the record low for the time of year.
"At the time of most rapid melt in the first week of August, around 200,000 square km was disappearing every day! Nearly the area of New Zealand, every day.
It is just jaw?dropping.
"This event unfolding in the Arctic Ocean right now should be a wake-up call to governments world?wide, that climate change is a serious threat, and it is not distant menace. It is on our doorstep today."
Meanwhile, oil companies are gathering, keen to tap into the lucrative wells beneath this environmental treasure.
The first of these is Russian company Gazprom, which has towed its oil platform (below) in the Pechora Sea, and is to begin drilling operations early next year, becoming the first ever company to start commercial oil production in the offshore Arctic.

This has been the battleground between Greenpeace activists and the company, with clashes taking place over recent weeks.
The stark, ruined backdrop of the abandoned Russian coalmine settlement of Pyramiden, on Svalbard, is from where this picture comes.
Once boasting a population of over 1000 people, the place was abandoned in 1998, and serves as a curious monument of the destruction of fossil fuel exploration in a sensitive environment.
Greenpeace is campaigning for a global sanctuary to be declared around the uninhabited area of the North Pole. Once the Arctic Scroll reaches a million signatures, Greenpeace will plant it on the seabed at the North Pole, four kilometres beneath the ice.