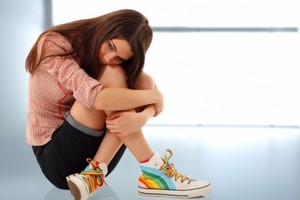 New Zealand's dire youth mental health statistics are being addressed by way of a $62 million funding package that will distribute money into health, education, family and
community initiatives. It fosters a collaborative approach industry experts say is "sorely needed."
Announced last week by Prime Minister John Key, the Youth Mental Health Project is being applauded by national organisation Youth Horizons, which has spent over 15 years working with thousands of young New Zealanders at risk of conduct and anti-social behaviour.
The not-for-profit organisation's chief executive, Cath Handley, says coupled with recent announcements, the initiatives represent "a significant step towards meeting the mental health needs of thousands of troubled teens."
"Identifying those young people who need help has been a major barrier to them receiving mental health services. Providing assessment and mentoring help at school and investing in technology that gives them better access to support is right on the
button."
She says in the past providers working in youth mental health have struggled against the lack of a "well-focused multi-agency approach" to identifying those at risk. But it
is hoped this new package will provide the collaboration between sectors necessary to make a difference.
"We feel the Prime Minister's Youth Mental Health Project is tangible evidence that the
Government is listening to concerns, and that our efforts, and the efforts of many other organisations working in the same field, have not gone unnoticed, and that together we will make real progress," Ms Handley says.