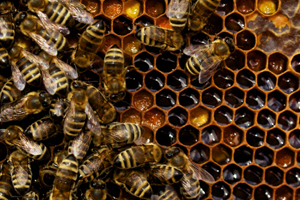 Hundreds of beekeepers have gathered this month following a major research project to develop bees that are resistant to the varroa mite, the most damaging honey bee pest in the world.
The National Beekeeping Association (NBA) are holding workshops to brief beekeepers as to how they might be able to combat the mite, which first entered New Zealand in 2000.
NBA President, Barry Foster, says while the industry in New Zealand has managed the pest well for the last decade, the mite is becoming resistant to the chemicals previously successful in treating it.
"This looming resistance issue poses threats to beekeepers and to the multi-billion dollar agricultural sectors that rely on bees for pollination."
But he says the Varroa-Sensitive Hygiene (VSH) project offers the latest in varroa control, and could be pivotal in helping to manage New Zealand's struggle with the varroa mite.
"The five-year VSH Project was designed to breed a self-sustaining population of bees that is able to deal with the varroa mite naturally, with some assistance from beekeepers."
Beekeepers attending workshops will be briefed by speakers from Plant and Food Research, who have undertaken the VSH research as well as speakers from Betta Bees, the organisation leading further development of the varroa-resistant strains, and
Rainbow Honey, a group working to commercialise the VSH bee populations
produced through the project.
The Ministry for Primary Industries and Federated Farmers' Bee Industry Group are also being represented at the workshops.
For more information go to: www.nba.org.nz