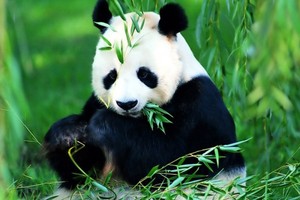 Giant pandas could be without food in their natural habitat by the end of the century, according to a new report.
The study, published in the journal Nature Climate Change, predicts that climate change is set to wipe out much of the bamboo on which the bears rely for food.
The research was conducted in the Qinling Mountains in Shaanxi province, which is home to around 275 wild pandas. Bamboo is the only food in the bears' diet.