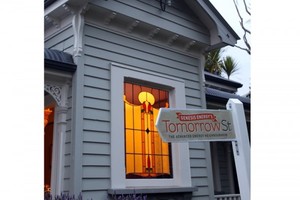 The 'advanced energy neighbourhood' on Auckland's North Shore dubbed 'Tomorrow Street' has shown some promising results in terms of energy savings.

The initiative, a project of Genesis Energy, involves 15 homes which had energy assessments and were then provided with a range of home improvements including insulation, heat pump hot water systems, solar panels and energy efficient appliances. Genesis Energy's chief executive Albert Brantley said the results were impressive.

"Overall, the 15 Tomorrow Street households have saved 13% on their energy usage since starting the programme in April this year."