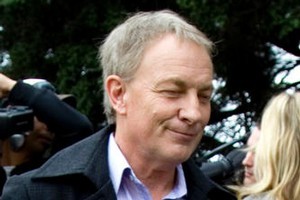 It was never in doubt that John Key would be Prime Minister today.
In every election the voters collectively have two questions in their subconscious: Has the Government been so bad that we should toss them out? And is the Opposition good enough to form an alternative government?
And now we know.
There is no way to spin it. Labour's defeat was massive. At worse we thought they'd go under 30 per cent. Their worst result was in 1996 with 28 per cent. At my deadline, this was worse. That's because their vote went to the Greens and to NZ First and they weren't giving it back.
Phil Goff performed well. However, his supporters' phone was off the hook when they called. Goff deserved more. Unless Labour cleans house from top to bottom they won't recover from this defeat. Waiting for their turn to rule isn't going to happen under MMP.
Act and United Future proved they are now bad jokes. They are there only at the whim of Key. And they'll do what they are told and slide into oblivion at some future date.
The Maori Party appears to be in a strong position in any discussions with National but if they go with National they are finished next election. And they won't be able to help themselves and they'll sign up. Both of their co-leaders are retiring before the next vote and they won't survive it.
Hone Harawira won his seat and given Mana has won or come second in three of the Maori seats, his job will be to use his three years to build a movement to displace the Maori Party.
But the two real winners were the Greens and NZ First.
The great Houdini himself returns. All political careers ultimately end in failure but few get the chance for redemption. Only the gods could have dreamt up such a fitting punishment for John Key's cynical tea party with the assassins of Rodney Hide.
The Greens have come of age. Their success has come at Labour's expense and that party will want their vote back next election. The Greens will have to learn to sup with long handled spoons with their Labour mates on the opposition benches.
But let's call last night what it was. A rout.
The good news is MMP. With this sort of drama who'd want to give it up.