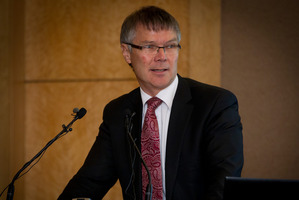 Q: Siblings John and Jane Smith's parents own their family home through a trust but John and Jane are the beneficiaries of that trust. John and Jane's parents sell the house. Are they liable for CGT?
We're clear that a CGT won't apply to the family home. We'll get advice and guidance from the expert panel to ensure that the treatment of the sale of a family home where a trust is involved is fair and consistent with our clear intent to exclude the family home.
Q: John and Jane inherit their parents' home on their death. At what point will they pay CGT?
No CGT is payable upon the transfer of the home at death. If those who inherit it then sell it, no CGT will be payable. If they keep it as investment property and rent it out, then subsequent gains over and above the value when they inherited it will be subject to CGT.John and Jane inherit their parents' home on their death.
Q: Jane moves in with her family and two years later she and her husband agree to buy out John's half-share at a price above half the valuation at the time of inheritance. Does John pay any CGT?
The principal family home will always be excluded. These sorts of complicated situations will be considered by the expert panel, who will no doubt reference international practice.
Q. Jane and her husband divorce and she agrees to buy out her husband's share of their house. Does her husband pay CGT on the money?
No CGT.
Q: Jane Smith sets up a successful catering company, investing $50,000 of her own money, and then sells it at the age of 40 for $300,000. Does she pay CGT?
Jane would be liable to pay CGT at 15 per cent on the gains of $250,000.
Q. Joe the plumber, 60, has worked all his life and is selling his business for $250,000 at retirement. The business doesn't have a lot of assets but has considerable goodwill in the form of solid customer base. Does he pay CGT?
No CGT will be payable because there is an exemption for the first $250,000 in this situation.
Q. Joe sells the same business for the same amount but at the age of 50 - does he pay CGT?
At age 50, it unlikely the business is being sold for retirement purposes. In our example in our policy document, we have used the age 55 (to qualify for the retirement exemption). The exact detail about how this concession will workwill be looked at by our expert panel.