The Duke of Edinburgh's Hillary Award celebrates its 50th birthday this year. Steve Deane met a few of its brightest and best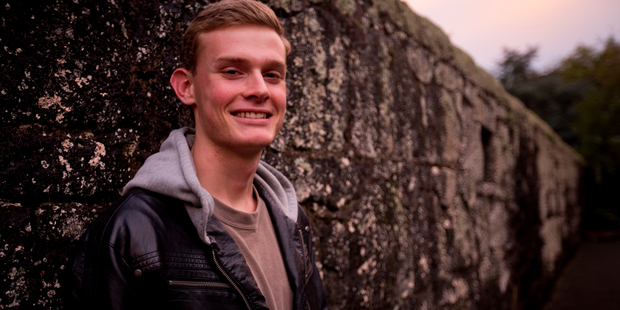 What's it all about?
The Duke of Edinburgh Award operates in more than 140 countries. The New Zealand section has operated here since 1963. In 2009, the local organisers adopted an expanded name, the Duke of Edinburgh's Hillary Award, to honour the late Everest conqueror Sir Edmund Hillary. The award is designed to help young people, regardless of their background, to build skills, identity and self-esteem.
How does it work?
A voluntary, non-competitive programme of practical, cultural and adventurous activities is designed to support personal and social development. The programme offers individual challenges and encourages young people to undertake constructive, challenging and enjoyable activities in their free time.
So what do the kids do?
Participants complete tasks in five fields - service, physical recreation, skills, residential and an adventurous journey.
They follow their chosen activities with guidance from someone knowledgeable in each subject. Once the requirements for each section are fulfilled the participant qualifies for an award. There are three levels - bronze, silver and gold.
Are there winners and losers?
No. It isn't a competition where one person's success is another person's failure. It's the process of participation, rather than the end achievement, that leads to personal development and self-confidence.
So who is getting awards?
Having begun with 500 kids 50 years ago, the awards programme now has 15,000 registered participants. This weekend, 106 of them will have their awards presented by Governor-General Sir Jerry Mateparae and Lady Janine Mateparae at ceremonies at Government House.
William Tremlett
St Kentigern College
Service: Cycling coaching
Physical recreation: Cycling
Skill: Bagpipes
Residential: RNZPBA Pipi Band summer school
Adventurous journey: Kayaking Queen Charlotte Sound
St Kentigern College in East Auckland produced 22 of the 106 gold award recipients who will be honoured this weekend. William Tremlett, who is now at the University of Auckland studying for Arts and Science degrees, raced in the school's road cycling team and coached the cycling community's juniors. He also played bagpipes, serving as the school's band major in his final year.
"St Kentigern College has a Scottish heritage so I decided to give [bagpipes] a go and it stuck for me," he said.
The programme's popularity was down to teacher Narelle Stone, who co-ordinated the participants, William said.
William placed second in the 2011 U20 national road race but has given up racing bikes and now rides recreationally. He picked up valuable skills coaching the school's juniors, but expeditions that included a four-day kayaking trip around Queen Charlotte Sound were the highlight from his time in the programme.
"It was awesome. That experience will stick with me," he said.
"I know I can go out and feel confident in the outdoors. The skills we learned and friendships we made will be with me wherever I go."
Michelle Martin
Girls' Brigade 14th North Shore
Service: Girls' Brigade Leadership
Physical recreation: Rhythmic gymnastics
Skill: Woodwork
Residential: Youth to Everest
Adventurous journey: Khumbu/Everest Valley, Nepal
Katrina Martin
Service: Girls' Brigade Leadership
Physical recreation: Rhythmic gymnastics
Skill: Learning to drive
Residential: Youth to Everest
Adventurous journey: Khumbu/Everest Valley, Nepal
Fittingly, the Martin sisters' pursuit of a Hillary gold award took them all the way to the foot of Mt Everest.
Girls' Brigade leaders from the North Shore, Michelle and Katrina spent 14 days in Nepal as part of Youth For Everest expedition. They hiked to the village of Upper Pengboche, at the 4040m mark, where they planted trees as part of a reforestation project and visited local schools.
Accessible only by foot, horse or Yak, life in Upper Pengboche was a little different.
The sisters' passion for tramping has continued, with the pair now enjoying what New Zealand has to offer.
"There's so much of New Zealand you can see when you go tramping. We've got brilliant tracks."
Michelle's work towards the gold award included representing the North Shore in gymnastics and designing and making a cabinet out of recycled wood with the assistance of her grandfather. Both sisters volunteer as leaders as the Girls' Brigade.
Andrew Munro
Rangitoto College
Service: Volunteer librarian
Physical recreation: Fencing
Skill: Future problem solving
Residential: Volunteering on Tiritiri Matangi Island
Adventurous journey: Queen Charlotte Track
Rangitoto College student Andrew Munro took up fencing and travelled to America as part of a competitive school problem solving team to qualify for his gold award, but it was a love of tramping he took out of what was a 3-year-long journey.
'It's pretty much the reason I got into tramping," the 18-year-old Victoria University law and arts student said of the awards process. "I've done 20 or so tramps now, and it's all because of the award, which got me started."
The awards scheme helped him develop leadership and critical thinking skills.
"It will be different for everyone what you learn [during the programme] but the basics behind it will be the same - like the service will give you a sense of community by getting out and doing something. For me the best bit I got out of it was not just the tramping but the practical stuff we had to do before going out on the tramp, like first aid and water safety. I probably wouldn't have done that without the Duke of Edinburgh."
An Ran Chen
Macleans College
Service: St John Youth and Salvation Army shop
Physical recreation: Yoga
Skill: Violin
Residential: NZ Mathematical Olympiad Training Camp
Adventurous journey: Tongariro National Park
Taking on Tongariro National Park left An Ran Chen mentally and physically exhausted, but the friends she made along the way made it all worthwhile.
"It is a very special type of bond," the former Macleans College student said. "Even though it can be mentally and physically exhausting at times, you get an immense sense of ... fulfilment afterwards."
An combined yoga, violin, mathematics and volunteer work at St Johns and a Salvation Army shop to achieve her gold award.
An is travelling on a gap year after finishing school, and plans to study for a degree in maths at the Australian National University in Canberra.