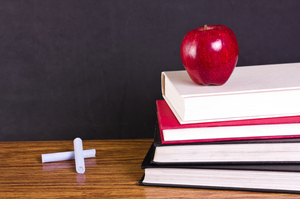 The Labour Party has tabled a series of amendments to charter schools legislation, including a requirement for teachers to have formal qualifications.
Labour education spokesman Chris Hipkins tabled eight amendments to the Education Amendment Bill, which would establish partnership schools in New Zealand.
He said that the bill was expected to pass with the support of National, Act and the Maori Party, but his proposed changes would lessen the damage done to the education system.
"The amendments I propose would address some of the major flaws in the Education Amendment Bill, but cannot fix what is ultimately bad policy."
One amendment would ensure that charter schools were not exempt from having to employ registered teachers.
The select committee considering the bill heard that the schooling systems with the highest rates of performance in the OECD had the most stringent teacher registration requirements.
Mr Hipkins wanted to make that the new schools used a curriculum that fitted national guidelines, and were accountable to the Official Information Act.
An explanatory note to the amendment said that if a national curriculum was not followed, it could result in subjects such as science being distorted to fit the beliefs of school owners, instead of ensuring that students learnt established scientific principles.
As the bill stands, partnership schools would not have to take into account an applicant's proximity to the school when considering enrolments.
A Labour amendment would require schools to give priority to students who lived within 3.2km of the school (once priority for siblings of current or present students had been considered).
Mr Hipkins was concerned that one of the proposals in the bill would permit property developers to make a profit by using Crown land for the building and leasing of early childhood education centres.
He has tabled an amendment to remove the proposal to allow the Crown to enter into a lease arrangement with a third party for the construction of ECE centres on Crown land.
Further amendments were designed to protect taxpayer investment in partnership schools. One of these required the schools to participate in a risk management scheme.
A select committee reported back on the bill last month, and it was expected to return to Parliament for its second reading next week.
The bill, which is part of the Act Party's confidence-and-supply agreement with National, passed its first reading by 63 votes to 56.