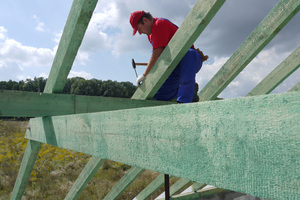 The final "vocational pathways" have been launched in an effort to guide students into specific industries.
The new Vocational Pathway system aims to cater to 70 per cent of school-leavers nationwide who do not go to university.
Using the NCEA framework, the Pathways model will allow a student to choose a particular vocation and study towards and gain credits in a way that is suited to that job.
Tertiary students on foundation programmes can also use the pathways.
The system groups the confusing array of about 6000 qualifications into a much smaller number grouped in five overlapping pathways.
They are construction and infrastructure, manufacturing and technology, primary industries, service industries, and social and community services. The development of a sixth pathway, creative industries, is currently being explored.
The pathways are designed to help students develop their own education plan, so they are better informed and able to make better choices to meet their goals.
Yesterday, Tertiary Education Minister Steven Joyce released the final Vocational Pathway publications and said they would assist in producing quality graduates.
"These publications highlight the areas of learning that different industries value."
BusinessNZ chief executive Phil O'Reilly said it had been hard for secondary school students to find appropriate employment pathways outside of the university route.
"It's not necessarily about pre-determination of a career. It's about students making informed, confident choices, and giving them control over their careers and lives."
Students can build a profile at youthguarantee.net.nz.