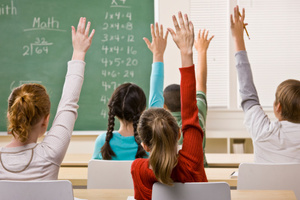 A compensation package for school staff affected by the Novopay debacle is "long overdue", Labour's education spokesperson says.
In the latest problem with the pay system, many permanent and fixed-term school employees have suddenly had a termination date of April 21 slapped on their contract.
The problem was discovered on Friday, after a string of problems with Novopay in recent months, resulting in some teachers being underpaid, overpaid, or not paid at all.
Auckland Primary Principals' Association president Jill Corkin said they are now waiting on the Education Ministry to come back to them on this latest issue.
"Thank goodness we've discovered it in time, well our hope it is in time. We've had no indication from the Ministry yet that they'll be able to fix it by April 21, but what would have happened if we hadn't noticed it?"
Ms Corkin said typically problems with the system have only targeted fixed-term staff.
"And now this looks like there's quite a number of permanent people, who for some reason, have ended up with this termination date and as I say, it's really quite a mystery because if they're permanent, they're permanent."
Minister responsible for Novopay, Steven Joyce, said it is clear there are hundreds of bugs in the system, but progress is slowly being made.
"I fully expect there to be other issues besides this one in the weeks and months ahead and the challenge will be to get them fixed before they have a significant impact to people."
Mr Joyce is expected to say more on the Novopay technical review tomorrow.
Labour's Education spokesperson Chris Hipkins has called for immediate action from the minister on the issue.
"Mr Joyce speaks of technical reviews and long-term solutions. What he needs to do urgently is deal with the massive problems Novopay is causing in schools right now. Despite seven months of chaos, our schools still aren't being compensated for all the extra work and stress the problems with Novopay are causing," Mr Hipkins said.

"I've had reports of schools taking on extra staff just to deal with payroll issues, not hiring relieving teachers when someone is sick because they don't have the funds left, and cancelling equipment orders because they aren't confident they'll be able to pay for them. Yet still Steven Joyce does nothing.

"Of course we need a long-term solution, but Mr Joyce can't keep turning a blind eye to the turmoil Novopay is causing in the meantime. A comprehensive remediation and compensation package is long overdue. It's time 'Mr Fix-it' delivered one."
- Newstalk ZB with nzherald.co.nz
- APNZ