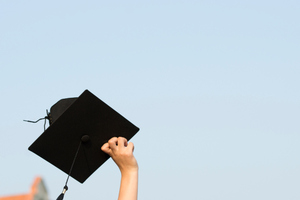 Fewer Kiwis are choosing tertiary education but those taking the step are shelling out more to do so, latest figures have revealed.
Statistics New Zealand figures released this week show the number of students enrolling in universities and polytechnics dropped 7.4 per cent last year - 34,000 fewer than the previous year.
Tertiary Education Union spokesman Stephen Day said he was not surprised by the figures, partly because enrolment numbers had been at a record high prior to last year.
Also, the Government had been focusing on shifting students out of low-level, foundation-type studies and into full-time graduate programmes.
"You used to have a whole lot of people doing part-time courses, maybe an hour here or an hour there, whereas now you've got a small number of people doing full-time courses," Mr Day said.
Of those enrolled in tertiary study, the average amount of money they are borrowing to fund their learning continues to increase.
Last year, the average total amount borrowed from the Government by 207,000 students was $7,630 - up 4.5 per cent from the previous year.
The most recent figures available showed borrowers who left study in 2010 owed an average loan of $16,050, the biggest debt since the scheme was introduced 10 years ago.
The figure is almost five per cent higher than the previous year.
Mr Day said university fees had been increasing at the maximum level allowed each year "so it's no surprise students are borrowing more".
"And because you've got less students studying at that entry level and more students studying at the degree level full-time they're more likely to be borrowing."
Student numbers were always going to fluctuate, he said.
A Ministry of Education spokesman said the Government's focus was on increasing the number of students achieving at level four or above.
"It's important that young people participate at higher levels making sure that more of those who enrol stay to complete their qualification," he said.
- APNZ