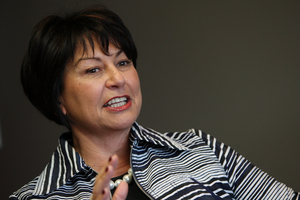 A final decision has been made on the closure of two residential schools catering to children with intellectual disabilities - Salisbury School in Nelson and McKenzie Residential School in Christchurch. They will close at the start of next year.
Education Minister Hekia Parata announced yesterday the schools were given 28 days to comment on the proposal to be closed.
Under the proposal Ms Parata said she had reached a compromise by keeping two of four residential schools open - Halswell Residential College in Christchurch and Westbridge Residential School in Auckland.
By keeping the two residential schools open, 100 students with special education needs would be accommodated, 15 fewer than currently catered for by the four schools.
An intensive wrap-around service in every region would include a trained facilitator and a psychologist, and would cater to students with special needs education who had been displaced from the residential schools.
The wrap-around service would apply to the students when they attended their local school.
Ms Parata said she had carefully considered the responses from the schools, as well as information provided at meetings with the boards of the schools.
"At the very heart of this difficult decision lies the opportunity to provide services and support for more children with complex needs in their local community. We can link local services with the remaining residential provision to achieve a more personalised and high quality approach for children and their families.
"I am satisfied that this combination of services will make sufficient provision for all children with special education needs both locally and nationally."
Salisbury School Board chair Helen McDonnell says the school may take legal action.
"We are not convinced that the Government can go ahead at this point and we are exploring all possible legal action," she said.
"We really feel that it is putting these students who are vulnerable into a situation that is an unacceptable situation of high risk."
Ms McDonnell says the Government has clearly not taken into account the challenges that special needs girls face in co-educational environments.
McKenzie principal Greg Healy says it is not what the school wanted to hear.
"It's not actually unexpected but we're certainly dismayed and disappointed to have it become a reality," he said.
Mr Healy says they will be talking with the students this morning as they come to terms with what it means for them.
- APNZ