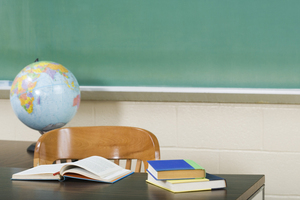 A Whitianga teacher falsely accused of taping a child's mouth closed is working at a seafood factory to pay her bills but hopes to return to the career she loves.
In May, Pat Doube was cleared of the allegation that she had taped a 7-year-old's mouth closed last year.
The former Mercury Bay Area School teacher said she was "traumatised" by the ordeal, which affected her professionally and personally.
After 40 years in the profession, 18 of those at Mercury Bay, Mrs Doube has applied for several teaching positions but has struggled to find a job in spite of being exonerated.
One principal cancelled a job interview, saying the school could not go ahead with it after learning about the allegation.
Mrs Doube said she hoped to return to the classroom. "Teaching is my passion, kids are my passion."
She said she would not be returning to her last job because of a "conflict of interest".
In August last year, parent Lisa Karl claimed Mrs Doube taped her child's mouth closed for talking too much - an allegation Mrs Doube denies.
"I was teasing the kids and the kids were laughing, but it was misconstrued in the re-telling.
"There was absolutely no red mark, there was absolutely no sticky [tape], there was absolutely no pain.
"I was mortified that someone would think that of me ... I was totally traumatised by the whole thing."
Mrs Doube left Mercury Bay school shortly after the allegation surfaced and said she was forced to sell her boat, a second car and remortgage her home because of financial pressure.
The Teachers Council dismissed the claim of professional misconduct.
"As a result of media reports, the teacher's name is on Google and is forever associated with allegations of professional misconduct that are not accurate," said the council's complaints assessment committee.
"She has lost her job, and the students have lost a teacher who achieves results in both behaviour management changes and learning outcomes that exceed national averages. This is a significant loss to the community."
Mrs Doube said that because of the experience, she would change the way she interacted with children, and advised other teachers to do the same.
- APNZ