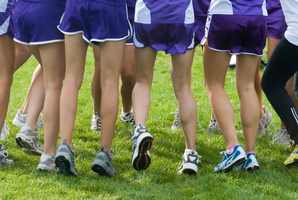 School principals and health experts are concerned about the number of teenage girls who drop out of sport and physical education.
In Britain a large survey found only 12 per cent of girls were reaching the standard level of fitness by age 14 - half the rate for boys, which was also low at 24 per cent.
Just over half of girls said negative experiences of sport and PE lessons had put them off exercise at school.
Government agency Sport NZ said yesterday that no such national survey results were available on New Zealand teenagers, but reports had consistently indicated girls were dropping out of sport and other physical activities more than boys.
PE classes are compulsory until the end of Year 10, but PE performance, offered from Year 11, is optional.
"At levels above Year 10 we know that girls drop off extremely quickly," said Sport NZ's general manager of community sport and recreation, John Reid.
Reasons given for girls ditching sport and PE include body image, not wanting to wear shorts, sweat causing makeup to run, messy hair, less interest than boys in winning and a lack of informal training of younger girls in the skills needed for success.
"There are gender constraints that work against girls - although individually there are some very talented girls," Mr Reid said.
"We do know that in childhood playing in the backyard ... girls get less stimulation in a sporting and physical sense and therefore become less skilled by the time they reach [adolescence] than perhaps a lot of boys.
"Many feel they are not skilled enough to continue and are embarrassed by their lack of skill."
The British survey of more than 1500 school pupils found 45 per cent of girls said sport at school was "too competitive", and 48 per cent said being sweaty was "not feminine".
Secondary Principals' Association president Patrick Walsh said teenage girls often felt self-conscious about their bodies.
"They don't like engaging in PE because they feel it exposes it a bit more than they would have in a classroom setting."
The sport and PE dropout rate was a problem because of New Zealand's increasing rates of obesity, he said, particularly for girls who tended to be quite sedentary.