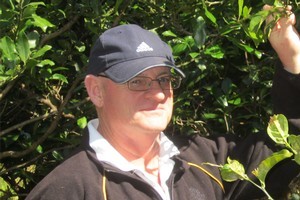 A deputy principal quit after being accused of doing his daughter's homework and awarding her fake grades.
Eric Hansen, 54, was a geography teacher and deputy head at Bream Bay College in the Northland town of Ruakaka when the allegations of serious misconduct were made.
He was accused of helping his 17-year-old to write an assignment, giving her exam grades "bearing no relationship to her examination performance" and falsifying class results by incorrectly indicating they had been independently moderated.
At a school disciplinary meeting, Mr Hansen admitted falsifying the results document.
He said stress, caused by a "horrendous" workload, had led to his mistakenly signing it.
But he denied the other claims, saying they were Bream Bay principal Warren Buckland's "imagination".
He said his daughter was on leave for an exam so her result was based on her performance and the results of similarly placed students.
He denied helping her to complete an assignment, saying "the only assistance that girl got was I made her sit down and do it".
He was told there was a possibility he would be deregistered.
Mr Hansen said the school threatened to involve the police, and he was "blackmailed" into resigning.
The incident took place in 2010.
Last year, he took the dispute to the Employment Relations Authority, claiming constructive dismissal.
But in a just-released decision, the authority has sided with the school, saying it acted "as a fair and reasonable employer".
Mr Buckland said the board of trustees was happy the college's process had not been found wanting.
"It's a real shame. Eric had been with the school a long time and ... had done a lot of good things. We had no other option but to investigate."
Mr Hansen, now at Tikipunga High in Whangarei, said he was considering fighting the decision.
He said the allegations had affected his relationship with his daughter, who changed schools last year and had gone to live with relatives.
"I'm not sure how much she blames herself."
Tikipunga head Peter Garelja said he was aware Mr Hansen had been involved in a disciplinary procedure and, on making checks, had been assured "he was a good teacher and the issues weren't about competency or him being dangerous".
The matter has been referred to the Teachers Council.
- APNZ