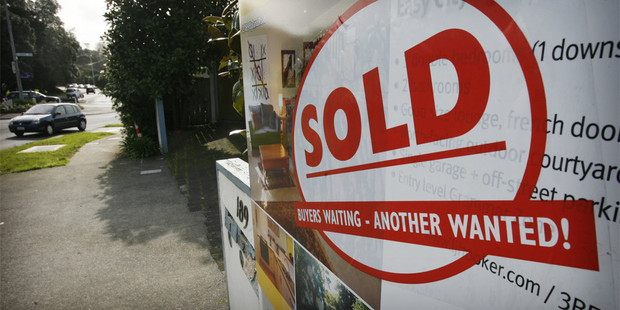 National property prices rose by $10,000 in September, taking the median house price back to a record high reached earlier this year.
Sales volumes jumped in the final month before new mortgage lending restrictions came into effect.
Real Estate Institute of NZ data showed the national median price increased to $400,000 last month, equaling a record set in March.
That price was 2.6 per cent higher than in August and 7.8 per cent up on September last year.
There were 6,720 houses sold, up 4.6 per cent compared to August and 14.1 per cent compared to last year, on a seasonally adjusted basis.
Canterbury/Westland and Auckland accounted for most of the national price increase, with both regions hitting new median highs.
Auckland prices rose to $570,000 and Canterbury/Westland to $375,000.
Helen O'Sullivan, REINZ chief executive, said sales volumes had been strong in the lead up to the introduction of loan-to-value ratio (LVR) restrictions by the Reserve Bank.
"Sales volumes are ahead of what we would normally expect for this time of the year, with strong growth in sales coming through in several regional centres," she said.
"Northland is experiencing a very strong uplift in its sales volume trend, with Taranaki and Nelson/Marlborough also showing positive trends in sales volume and price, although these three regions remain some way behind Auckland and Canterbury/Westland in terms of pure price movements."
Since November 2007, Auckland's median price has increased by $120,000 and Canterbury/Westland's price by $61,000, O'Sullivan said.
"However, for the rest of New Zealand combined, the median price has actually fallen $3,000 (-1.1 per cent) over the same time period."
The REINZ Stratified Housing Price Index, which adjusts for variations that can impact on the median price, rose 0.8 per cent to a record high 3,778.1.
There were 1,606 houses sold by auction last month, representing 24 per cent of all sales.
The number of days to sell fell from 34 in August to 31 - the shortest number of days to sell in September since 2006.