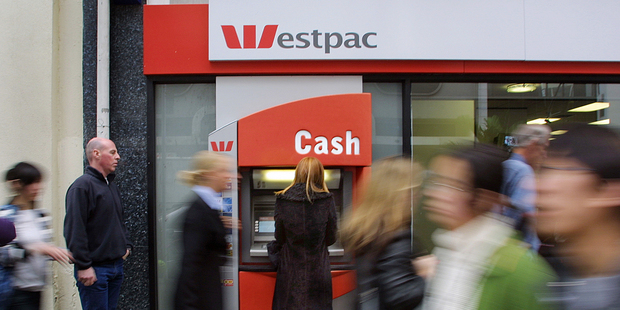 Westpac Bank has announced a new two-year fixed rate home loan rate for borrowers with a deposit of at least 20 per cent.
The bank's new rate of 5.65 per cent is 30 basis points lower than its standard two-year rate of 5.95 per cent.
At the same time, Westpac is raising its 'special' one-year rate by 46 basis points, from 4.94 per cent to 5.40 per cent.
Both rates come into effect today and require a minimum 20 per cent deposit, with no minimum lending amount.
"Over the last few months there has been a growing preference for fixed term home loans and the new rate provides a competitive option for customers," the bank said in a statement.
"The two year term offers certainty for customers and choice for those looking to split their mortgages between fixed and floating rates."
Westpac's announcement comes as survey results out today show banks are improving the margins on their lending by competing less on cut-throat interest rates and instead are increasingly using giveaway offers for iPads, televisions and smartphones.
The quarterly KPMG Financial Institutions Survey says: "Fixed lending rates have started to increase over the past quarter, from low levels which were driven due to intense competition over the past quarter, which has contribute to the interest rate margin increase."
"This intense competition in household lending appears to have begun to soften in respect of the rates offered, with other factors of competition being used, such as banks contributing to legal fees and offering consumer electronics," it said.
"Couple with the new lending restrictions on high loan to value ratio loans, this would indicate further increases in lending interest rates being offered to the market in the near future," it said.
Banks' average interest margins are measured in tenths of a percentage point, and increased 0.2 per cent to an average 2.26 per cent in the three months ended June 30, compared to the previous three months, when a 0.2 per cent decline was recorded.
The nine banks covered by the survey earned a total net profit after tax for the June quarter of $1.023 billion, up 5.4 per cent on the previous quarter, "largely driven by an increase in non-interest income, whilst being slightly offset by increased operating expenses."
ASB and Kiwibank recorded the largest operating cost increases, thought to reflect investment in new technology.
Total assets among the banks surveyed increased by $8.8 billion, or 2.37 per cent, over the quarter, mainly thanks to increases in gross loans and advances and financial assets at fair value, said KPMG.
- with nzherald.co.nz and BusinessDesk