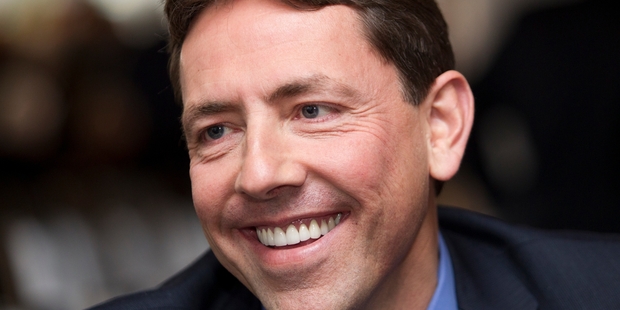 Fletcher Building chief Mark Adamson says the changes being made at New Zealand's largest listed entity mirror the corporate recovery at Formica Group.
Speaking at an American Chamber of Commerce lunch in Auckland yesterday, Adamson gave an address called Yesterday's home-runs don't win today's games, talking about culture, efficiency, operation and performance changes like those introduced at Formica when he ran the US-headquartered operation.
"Fletcher Building has this reputation in New Zealand for being a success story.
"And on the surface it is - a strong company culture, world-class products and services, building and rebuilding New Zealand, a 104-year history of delivering on a promise," said Adamson, who is in charge of the FB Unite restructuring programme, expected to bring benefits of $75 million to $100 million a year.
But scratch a little below the surface and not all was as it should or needed to be, he said.
"Like most businesses, Fletcher Building did well pre-global financial crisis, largely on the back of debt-fuelled consumer confidence and an expansive fiscal policy by governments. Like all good parties, it all came to an end.
"Sustained earnings growth became hard to deliver."
Fletcher's performance had not improved since 2005 and acquisitions in excess of $4 billion had not always delivered the anticipated returns.
"Business units were delivering mixed results. The share market - ever that great messenger - told us via a fast-dropping share price, that we were falling short of investor expectations.
"The case for change was clear," he said.
So Fletcher Building was undergoing a significant transformation "culturally, efficiency-wise, operationally, and performance - everything is on the table".
The company needed to develop a winning culture, drive the markets by being pro-active, optimise operational performance, and create the lowest possible cost structure.
It also had to work out what it was good at while "equally having the courage to understand what we are not good at".
"The transformation that Fletcher Building is currently going through is based on four key elements that successfully drove the Formica recovery."
Adamson cited organisational restructuring, manufacturing recovery, rebuilding the brand and redefining the company vision and values.