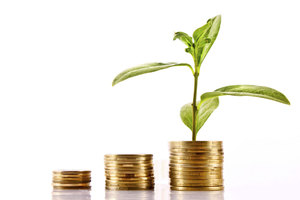 Is the New Zealand equity market a bubble? With global short-term interest rates at close to zero and a number of central banks pumping liquidity into markets as fast as their printing presses allow, there are clear signs that asset bubbles have formed across the spectrum.
While globally bonds appear to offer poor value, unless deflation occurs, closer to home assets such as the New Zealand dollar, houses and parts of our equity market appear to be significantly overvalued.
The New Zealand equity market has performed strongly over the past few years supported by a reasonably stable domestic economy, low interest rates and KiwiSaver flows. Investors have also been attracted by the high dividend yields on offer, particularly because there are few attractive fixed income alternatives and high-yielding finance companies have all but disappeared.
In the past 12 months alone the market is up almost 30 per cent while underlying earnings growth has been about 3 per cent, signifying that much of the return has come from multiple expansion (ie, the market getting more expensive).
Looking at the market against its international peers, we can see that New Zealand companies are trading at a premium to their historical valuations and also relative to other world markets.
However, dividend yields still look attractive relative to bond yields. Taking into account these and a number of other measures, I'd say the market is a little expensive overall but not in bubble territory.
However, at an underlying stock level there are some definite valuation bubbles. Let's look at three well-managed stocks which have been recent market darlings - Restaurant Brands, Ryman and Xero. It was interesting that before 2007 equity market investors could not understand the valuations that private equity firms were paying for assets (MediaWorks and Yellow Pages are two good examples). As it turns out, the valuations were substantially too high and these were terrible investments.
In a reversal of 2007, last week two private equity firms asked me how the equity market could place such a high value on a business such as Restaurant Brands. Restaurant Brands is a very well-managed company but its core business exhibits little growth (although it does have a new offering, Carl's Jr, which is likely to go well). My private equity colleagues would place a value of about 5 times ebit on Restaurant Brands after adjusting for Carl's Jr - the equity market is currently valuing this business at close to 10 times, presumably on the basis of its high dividend yield.
Ryman is one of the best companies on our market and has consistently delivered strong annual earnings growth. It has a fantastic business model. However, it is now valued by the market at $3.25 billion. Ryman's current business is worth about $700 million and the rest of the equity market valuation represents the premium that the market is paying for Ryman's future growth prospects. I think Ryman is one of the best success stories on our exchange but by my estimate it's at least 30 per cent overvalued.
Xero is a New Zealand success story which is valued by the equity market at $1.6 billion. Xero has recently reported revenues of $39 million and a net loss of $14 million for the year ended March 2013. Xero is forecast to report losses until 2019 as its focus is on revenue growth.
So what's the conclusion?
Overall the New Zealand equity market's valuation is not dangerously out of kilter and there are even still pockets of value but investors need to be careful. Remember, there's a big difference between a great company and a great investment.
Paul Glass is a principal of Devon Funds Management. The views expressed in this article on the NZ equity market are those of the author and are not necessarily those of Devon Funds Management Ltd.