F&P Healthcare gains 3.4 per cent while accounting software firm Xero hits $10.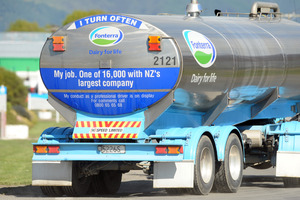 New Zealand shares rose after the Reserve Bank sparked a drop in the kiwi dollar, lifting prospects for companies with export sales such as Fisher & Paykel Healthcare. Xero rose to a record again, hitting $10 for the first time.
The NZX 50 rose 39.95 points, or 0.9 per cent, to 4381.1. Within the index, 26 stocks rose, 14 fell and 10 were unchanged. Turnover was $159.8 million.
F&P Healthcare, which raised its full-year guidance last month even in the face of a strong kiwi dollar, gained 3.4 per cent to $2.71, the highest close in almost two years, after the local currency tumbled. The manufacturer gets more than 50 per cent of sales in US dollars.
"Healthcare had been making good inroads against a stronger currency so they will be one of the major beneficiaries," said David Price, a broker at Forsyth Barr.
The kiwi dollar dropped to a four-month low against the greenback and tumbled against Australia's dollar after the Reserve Bank said it would keep interest rates at a record low this year and may even cut borrowing costs if the currency rises too much.
Fletcher Building, the biggest company on the NZX 50, rose 2.4 per cent to $9.15 and Telecom, which on Wednesday signalled a partial retreat for its Gen-i unit in Australia, slashing its workforce, sank 0.7 per cent to $2.28.
Xero, the cloud-based accounting software firm, which has been soaring on expectations it will be able to convert sales growth into earnings, climbed 4.7 per cent to $10, valuing the company at $1.1 billion. In November it reported a first-half loss of $7 million on sales of $17 million.
Diligent Board Member Services, the other tech company charting new highs in recent days, fell 0.6 per cent to $6.26.
Sky Network Television rose 2.1 per cent to $5.27 as $25.2 million of shares changed hands. Larger than normal volumes of the shares have changed hands since News Corp exited its 44 per cent stake last week.
"We've seen resolute buying in that stock," Price said. News Corp's sale "was a liquidity event. Lots of offshore parties had been interested but were saying it's just too hard, too illiquid. This was a game changer."
Units of Fonterra Shareholders' Fund rose 1.9 per cent to $7.05 and lines company Vector gained 2 per cent to $2.87.
Ryman Healthcare, the retirement village operator, rose 1.9 per cent to $4.72.
Satara Co-operative Group was unchanged at 58c after announcing its merger with rival kiwifruit packer EastPack has been approved and it will delist from the NZAX.