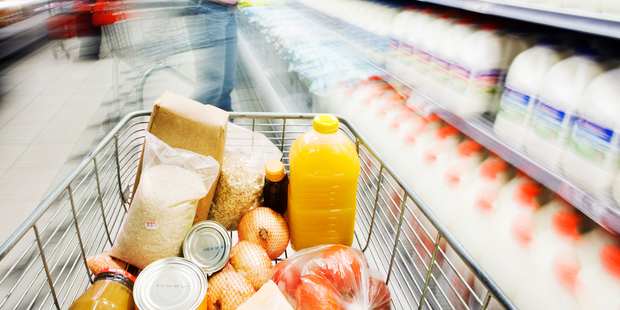 ASB Bank expects the consumers price index (CPI) to remain unchanged for the December 2012 quarter, compared with a 0.3 per cent rise in the September quarter.
The ASB's forecast compares with a Reserve Bank forecast of a 0.1 per cent quarterly increase. The median of market forecasts is also for a 0.1 per cent increase over the quarter.
An unchanged quarterly CPI will bring the annual rate of inflation up to 1.1 per cent from 0.8 per cent in the year to September, which means annual inflation will move back inside the Reserve Bank's 1 to 3 per cent inflation target band, ASB said.
December is a seasonally weak quarter for inflation, largely due to the seasonal decline in fruit and vegetable prices heading into summer.
Food items make up 19 per cent of the CPI basket, and as a result food prices tend to have a large impact on the quarter-to-quarter movements in inflation.
"Beyond food prices, we expect tradeable inflation to remain subdued, reflecting the elevated New Zealand dollar," ASB said.
Meanwhile, non-tradeable inflation should continue to show signs of picking up, albeit from a low rate. Continued increases in construction costs, rents and insurance premiums are likely to remain key drivers of this lift, the bank said.
With inflation at the bottom of the Reserve Bank's target band, and the pace of economic recovery remaining subdued, there is little urgency to increase the official cash rate. As a result, ASB expects the Reserve Bank to leave its official cash rate unchanged at 2.5 per cent until December.
"However, there are upside risks to the inflation outlook, which the Reserve Bank will watch carefully," ASB said. The key risks will be second-round inflation pressures from the Canterbury rebuild and the recent pick up in housing market pressures.
The annual September quarter CPI outurn was the smallest annual movement since a 0.5 per cent increase for the year to the December 1999 quarter.
The CPI result is out next Friday, January 18.
- APNZ