Positive signs may yet play into National's hands.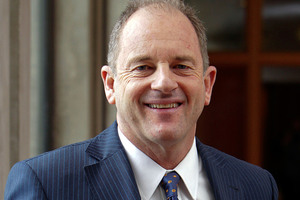 For most people, the new year is a time for renewed optimism. So what if the economy shuffled sideways yet again last year? There is always the prospect of a tail wind emerging in 2013. And if the political scene seemed barely to register any change in fortune, there is always the chance of more dramatic and defining developments over the next 12 months. This is, after all, the day on which we start talking about next year's general election.
Economic developments will be central to the National Party's prospects of claiming a third term in that poll. Much of its reputation rests on it being an able manager of the economy. In that context, there was a deflating feeling about the half-year economic and fiscal update released just before Christmas. The Treasury has trimmed growth forecasts for the economy for each of the next two years, as well as the longer-term projection, by about 0.5 per cent a year.
At much the same time, Statistics NZ released gross domestic product figures for the September quarter that showed the economy grew by just 0.2 per cent, a little below most economists' picks.
Historically, its bogginess was re-emphasised by revised figures that showed New Zealand had actually suffered a double-dip recession. The economy contracted 0.3 per cent in the September and December quarters of 2010, following the recession that started in March 2008 and carried through until June 2009.
There is a limited prospect of breaking out of this long-running torpor, according to the Treasury's half-year update. The risk to its growth predictions was clearly skewed to the downside, thanks to the fragile international economy. There is cause for some optimism in that regard, however. Doleful predictions about China appear to have been proved wrong, and its economic adjustment is proceeding relatively smoothly.
There are also more positive signs about the United States economy, while any further tremors in the eurozone should be less traumatic. Combine that outlook with signs of rising confidence in this country and an increasing boost from the rebuilding of Christchurch, and a stride ahead may yet finally replace the sideways shuffle.
Politically, opinion polls showed little change in 2012. By that measure, the National Party's grip and the Prime Minister's popularity were hardly dented by a series of mishaps. The public has yet to tire of this Government. But events that will have a major impact on the 2014 election were unfolding.
One of these was that the Labour Party leader, David Shearer, got the time he needs to stamp his mark on the country. His leadership so far has fallen victim to inexperience and diffidence, as might have been expected of a political tyro. But there have also been signs of a responsible leader capable of making good policy judgments.
This year, his chief task is to enhance that impression. If so, the potential for a Labour-Greens coalition government after next year's election will increase immeasurably.
Other developments have boosted the possibility of that outcome. It seems inconceivable that the Act Party will be around after 2014.
The Maori Party also faces a torrid time because of co-leader Pita Sharples' decision to stand again next year. Just before Christmas, this led to the extraordinary sight of Tariana Turia, his long-time co-leader, imploring him to stand down and hand over the reins to MP Te Ururoa Flavell. The party risks increasing friction and losing the capable Mr Flavell if it does not quickly address the succession issue. Worse, it risks the wrath of voters who like nothing less than the sight of a party in turmoil.