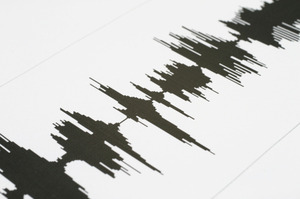 Scientists predict an earthquake swarm rattling the east coast of the North Island could continue for days.
The series of quakes - centred 20km south of the small settlement of Wairoa in Hawke's Bay - came as the Canterbury region experienced a 3.9 magnitude jolt on the second anniversary of the most devastating Christchurch earthquake.
Geonet duty seismologist Caroline Little said 30 quakes ranging between magnitude 2 and 4 had rattled the region since 5.30pm on Friday.
The quakes were around 15km deep.
The largest quake occurred yesterday at 7.21am and measured 4.8 on the Richter scale. It was 67km deep but centred at the more eastern end of the swarm zone.
Wairoa's Mahia Ave Dairy owner Sima Singh said he'd been noticing the shop's floorboards shaking.
"The big one made a bit of a noise," he said. "I could see the boards moving."
He said he raced into the shop's living quarters and ushered his family into the street. Little said the swarm activity was normal for the East Coast and residents shouldn't be too alarmed.
It was unlikely there would be further earthquakes very much bigger than the large 4.8 shake, but it could not be ruled out.
"The duration of a swarm can't be predicted, but this swarm will most probably continue for a day or so," she said.
The swarm started on Friday evening with six noticeable shakes within 45 minutes.
The largest was a 4.1 shake at 5.46pm and was felt from as far away as Wellington.