Some of the biggest names in the game won't be in action at the World Cup. Dylan Cleaver reveals the postcards to the stars...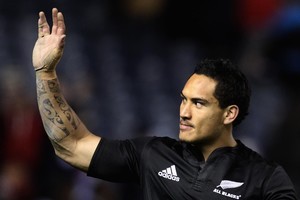 Hosea Gear
Dear Hosea,
I know how you feel mate.
It won't be the same without you there at the end of the chain.
P.S. The razor blade T-shirt look was a nice touch.
Yours, Piri
Matt Giteau
Mate! You really should be here. It's a lovely place. In fact it's a lot like home. Hang on a minute! It is home!...
Quade
David Wallace
Dear David, I know first hand how terrible it feels to be invalided out of a major series in NZ.
Brian O'Driscoll
Sebastien Chabal
Mon ami, it would be wonderful if you were with us, Sebastien. We've been in New Zealand for three days and already the team is running low on hair products.
Thierry
Juan Martin Hernandez
Juan, that creaking sound you can hear is the improbably massive weight of expectations hanging over us. In your absence, please send us a memo on how to run a game.
Regards and get well soon, Los Pumas